Nobel Prize Winners 2020
The Nobel Prize is an international set of awards given to people and organizations that have contributed to society the most in the previous year. The awards include six different categories: chemistry, economic sciences, literature, peace, physiology or medicine and physics. 
Nobel Prize winner announcements begin every year in October in Sweden and Norway, and in December in Oslo and Stockholm. This year, announcements of the winners across the different categories began on Monday, Oct. 5 and will continue until Monday, Oct.12. 
The physiology or medicine award kicked off the announcement season on Oct. 5. The award was given to Drs. Harvey J. Alter, Michael Houghton and Charles M. Rice for their discovery of the hepatitis C virus, which saved millions of lives. 
On Tuesday, Oct. 6, Roger Penrose, Reinhard Genzel and Andrea Ghez received the physics award for their work on black holes. Penrose proved the existence of black holes using Albert Einstein's theory of gravity. Genzel and Ghez split the other award for their work identifying a black hole. Ghez is the fourth woman to have ever won the Nobel Prize in physics. 
The announcement of the chemistry award winners came next on Oct. 7. Emmanuelle Charpentier and Jennifer A. Doudna received the award for their work on the development of a method for genome editing, Crispr-Cas9. 
Poet Louise Gluck received the Literature award on Oct. 8 for her unique poetic voice and poems on individual existence. 
The Nobel Peace Prize was given to the World Food Programme (WFP) on Oct. 9. WFP earned the prize due to its efforts combating world hunger, striving for peace in areas affected by conflicts and preventing the use of hunger as a weapon. 
Paul R. Milgrom and Robert B. Wilson were awarded with the economic sciences award on 0ct. 12 because of their inventions to modernize the format of auctions.
About the Writer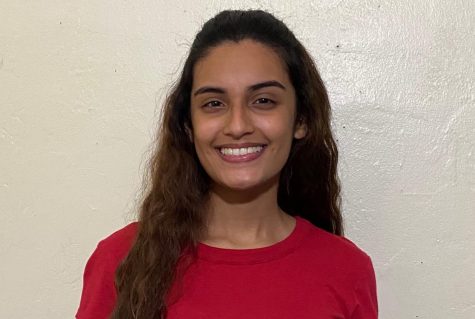 Priscilla Bermudez, Senior Copy Editor
Priscilla Bermudez is a senior and Senior Copy Editor. This is her second year on staff and she hopes to improve her writing abilities through editing...