Why My School Online Students Should be Allowed to Stay Home in January
With the original end date for My School Online coming up in January, debates on whether or not MSO students should have the option to stay home for the remainder of the school year have begun. Students that decided to stay home should not have to change to the physical modality; Governor Ron DeSantis should allow students to stay home.
The students who decided to stay in MSO across the district and state have a valid reason to do so: avoiding the risk of contracting COVID-19. The students that decided to go to physical school were aware of the risk that it entailed, with some even contracting the virus.
Schools would overfill if all students came back to physical school. This would cause COVID-19 cases to increase drastically.
COVID cases have drastically increased over the first month of physical school with a sizable portion of Palmetto Senior High School students and teachers being quarantined and forced to stay home for two weeks.  
According to an Instagram survey conducted by the Palmetto Panther, around half of Miami Palmetto Senior High School students who took the survey are staying in MSO. Some physical students have contracted COVID-19 and have stayed home to quarantine.
Some may argue that students returning would increase school spirit, which is invalid because COVID-19 is a global health risk and school spirit is not worth the quarantine or potential of getting family members sick.
Returning to physical school would not benefit the students or the district itself. Not only would it cause the schools to potentially close down, but it may cause an outbreak within students and their family members.  
About the Writer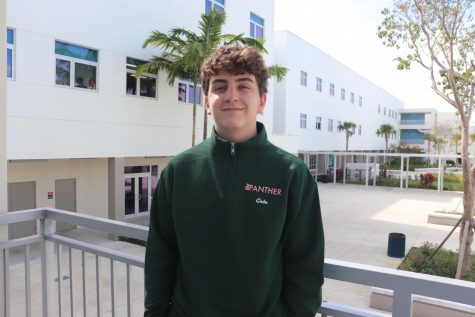 Gabriel Salvat, Staff Writer
Gabriel Salvat is a Sophomore and a staff writer. This is his first year on staff and he looks to improve my writing and facts spreading skills. Outside...