Miami-Dade Transit's Improvements and its Impacts on Miami Residents
 Miami-Dade County's Department of Transportation and Public Works has announced upcoming improvements to the Metrorail service. On Sunday, Oct. 31, Orange Line began operating again between the Dadeland South and Miami Airport Stations. Users can expect Orange Line trains to depart every 10 minutes during weekday peak hours, and every 15 minutes during non-peak hours. 
Masks are a requirement when traveling on Miami-Dade County transportation, which also includes bus stops and station platforms. The Miami-Dade County Department of Transportation and Public Works plans to continue to follow the latest COVID-19 guidance from the Centers for Disease Control and Prevention, the Florida Department of Health, the U.S. Department of Transportation's Federal Transit Administration and Miami-Dade County to maintain the safety of all residents traveling on public transportation in Miami.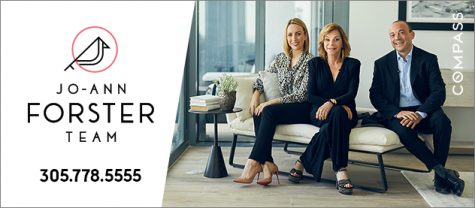 As the population continues to grow, having other options like public transit facilitates easy access to transportation that is accessible to all residents. While many residents use cars, others rely on public transportation to get to their jobs. Almost 80% of residents who use cars as their top mode of transportation spend 105 hours a year in bumper-to-bumper traffic. While driving might be the go-to option, this traffic  time shows why public transportation is a necessity.
Some improvements that have been added include the connection to Miami International Airport. All passengers who travel to the airport from the Palmetto station must transfer to Earlington Heights, which allows for the train to connect to the Orange Line train. The Metromover is free for all residents, allowing for accessibility to Downtown Miami and the Brickell area. Residents who do not have cars and cannot afford the bus now have access to this option when traveling. 
Although not all of Miami's public transportation is free, the Golden Passport Program provides free transit for all residents 65 years of age and older, along with those who receive Social Security benefits. Another program called the Patriot Passport program allows for free transit for all honorably discharged U.S. military veterans. 
While these trains are an impactful addition to Miami Transportation, they come at a large price. One solution that has been made is the half-penny tax which has allowed to help fund many of the major highway and road improvements in Miami. This tax allows for many of these trains to be free of charge for residents, making it easily accessible for all.
All these additions to Miami transportation and the reopening of the Orange Line are just some improvements among many that continue to guide Miami public transportation in the right direction.