Life after Lebron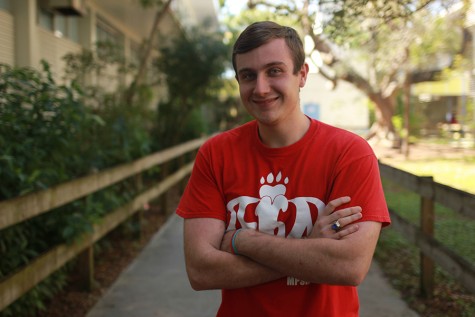 More stories from Shane McCrink
Returning from one of the most interesting off-seasons in franchise history, the Miami Heat look to move forward. On July 11th, 2014, after opting out of his contract with the Heat, two time NBA Finals MVP winner LeBron James left the Heat in free agency to return to his hometown Cleveland Cavaliers. Chris Bosh and Dwyane Wade, who also opted out of their contracts, later re-signed with the Heat.
"I loved LeBron even before he came to Miami," junior Matthew Schumer said. "And I loved him more once he got here, but him leaving made me realize I liked the Heat better than I liked him."
The loss of James did not phase the Heat for long, if at all, as they immediately signed free agents Luol Deng, Josh McRoberts and Danny Granger. Luol Deng, a 29 year old former Chicago Bull and Cleveland Cavalier, is a two time all-star best known for being a versatile player on the offensive side of the ball along with being one of of the league's best defenders. Josh McRoberts, a 27 year old who played for the Charlotte Bobcats during the 2013-2014 season, comes to the Heat as an athletic, pass first big man that looks to get his teammates open shots while spreading the floor with his jumpshot. Danny Granger, coming off of two injury plagued seasons where he played a total of 46 games, looks to revitalize his career in Miami. The 31 year old was the best player on the Indiana Pacers at one point in his career when he averaged 25.8 points per game in the 2008-2009 NBA season where he made his lone All-Star game appearance.
The Heat organization has made a point to Heat fans to keep a positive attitude and a passion for the team through their "Heat Nation" campaign. Using commercials and short films narrated by Alonzo Mourning with quotes like, "We've raised banners, now it's time to plant our flag," the Heat are trying to unite the fans after what was a tough offseason for many of them. Emphasizing the return of players Chris Bosh, Dwyane Wade, Udonis Haslem, Chris "Birdman" Andersen, Norris Cole and Mario Chalmers, they have preached the continuance of the Heat's championship culture established under team president Pat Riley and head coach Erik Spoelstra.
On opening night in front of a sellout crowd at the American Airlines Arena, the Heat defeated their Southeast division foe the Washington Wizards 107-95. Following this, the Heat won their next two over the Philadelphia 76ers and the Toronto Raptors and moved to 3-0. Shortly after, the Heat went on a two game losing skid to the Houston Rockets and Charlotte Hornets.
"I think the Heat are doing amazing for having lost LeBron and the faith of a lot of Heat fans," junior David Perez said. "They are showing signs that they are still a strong team."
As of late, the Heat have won two in a row over the Minnesota Timberwolves and had an impressive win on the road over a tough Dallas Mavericks team. Last night, they lost in a close one to the visiting Indiana Pacers by a score of 81-75. Chris Bosh and Dwyane Wade have led the 5-3 Heat in the major statistical categories. Bosh leads the team in rebounds (10.3 per game) and points per game (23.6) while Wade is second in scoring (19.7 points per game) and first in assists at seven per game.
"The Heat are going to be fine without LeBron," junior Steven Mollinares said. "When they learn to play with each other better they will be the best team in the East."
About the Contributor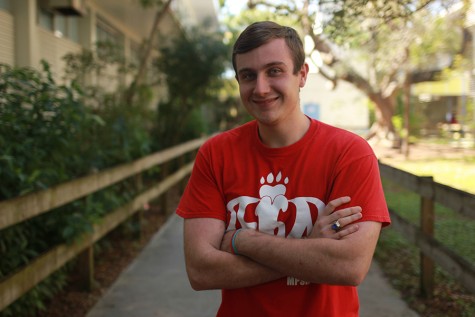 Shane McCrink, Sports Editor
Shane McCrink is a outgoing senior going into his third year on staff. He is co-editor of the sports section. In his leisure time he enjoys going to the...