LATEST NEWS: NBA Suspended Due to Coronavirus
On Mar. 11, the NBA announced the suspension of the season until further notice. The news came after the abrupt cancellation of Wednesday's game between the Utah Jazz and the Oklahoma City Thunder right before tipoff, due to the revelation that Utah player Ruby Gobert tested positive for COVID-19.
Two days prior to his knowledge of his illness, he jokingly touched multiple microphones and recorders in a media session in response to reports of the NBA taking precautions against the virus. Gobert was later ruled out for Wednesday's game due to illness. While the details of Gobert's illness were initially unconfirmed and widely speculated, the NBA told officials to delay the game between the Thunder and Jazz due to concerns. When they confirmed his diagnosis, the game was officially postponed and fans were asked to leave the arena. As of right now, both teams remain quarantined in Oklahoma City, the location of the game. 
Gobert's teammate and All Star guard Donovan Mitchell also received a diagnosis of COVID-19. According to multiple sources, Gobert had allegedly been careless in the Jazz locker room prior to his diagnosis and had come into contact with the belongings of multiple other players; however, as of Mar. Additionally, multiple players have sat out in recent games, including Hawks guard Trae Young and Warriors guard Stephen Curry. While it is unconfirmed if they are simply suffering from a cold or COVID-19, the NBA likely did not want to risk the virus being spread to other players. 
Prior to the events that occurred Wednesday night, the NBA considered conducting games without fans in attendance until further notice, starting with the Thursday night game in San Francisco between the Golden State Warriors and the Brooklyn Nets. This decision came shortly after the NCAA's announcement on Wednesday that the annual college basketball championship, March Madness, will be played with no fans in attendance.
In these times of widespread panic, it is important to stay calm. While the NBA has established they want to express caution in dealing with the virus, the affected players remain optimistic about it; according to NBA reporter Shams Charania, Gobert believed he felt strong enough to participate in Wednesday's game. The NBA has decided that this hiatus is necessary to protect their players and their fans while preventing the virus from spreading further
About the Writers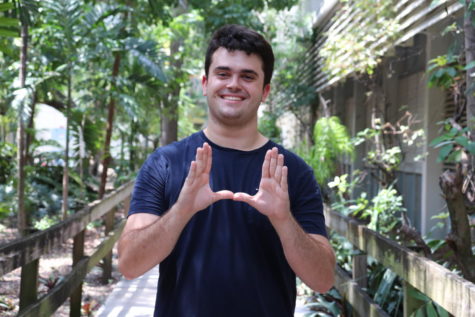 Jack Meyer, News Editor
Jack Meyer is a junior and the News Editor of the Panther. This is his second year on staff after a tenure at Sports Editor last year. Outside of newspaper,...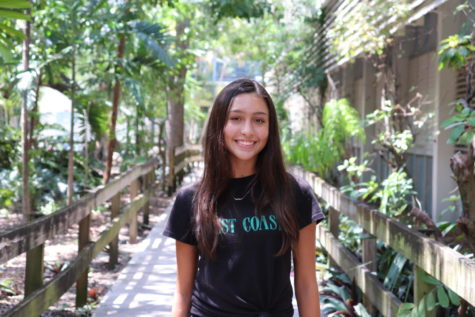 Valentina Caceres, Sports Editor/Multimedia Editor
Valentina Caceres is a junior and Sports Editor/Multimedia. This is her first year on staff, and she looks to improve on her photography and writing skills....