How Palmetto Students Celebrate Mother's Day
For many Miami Palmetto Senior High School students, showing love to their mothers consists of gift giving, quality time, acts of service and more. These actions give moms the love and praise they deserve.
"Mother's Day is a day I personally take to celebrate my mom and tell her how grateful I am to have her in my life," Palmetto freshman Macarena Barrero said.
Every second Sunday of May, children come together to show their mothers how much they mean to them. Many students at Palmetto bought their mothers meaningful gifts for the special day, while others made their mothers gifts. 
"For Mother's Day I bought my mom a charm bracelet, roses and a card; my family and I gave it to her the minute she woke up that morning," Barrero said.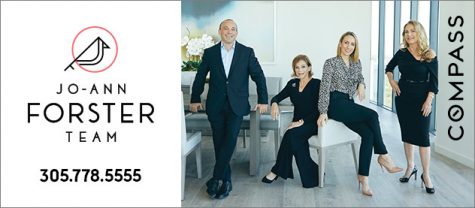 Students at Palmetto also used Mother's Day to take their mothers to their favorite restaurants to have conversations while enjoying a delicious meal. Families took the time to make sure everything went perfectly during their breakfast, brunch, lunch or dinner reservations. 
Many students even went out of their way to make their mothers a homemade meal. To make the day extra special, some students made their moms breakfast in bed. Others went a more traditional route and wrote a card to their mothers while giving them their favorite flowers. 
Mother's Day is a great chance for families to bond while providing gifts  to someone they love. 
Regardless of the specifics of what a student and their family did, for many, the goal was simply to spend quality time with their mother throughout the day by doing things their mothers enjoyed.
"On Mother's Day, as my parents left for the beach, I made my mom a personalized card and left it on the table for her to see once she came back," Palmetto sophomore Gabriela Brayer said.