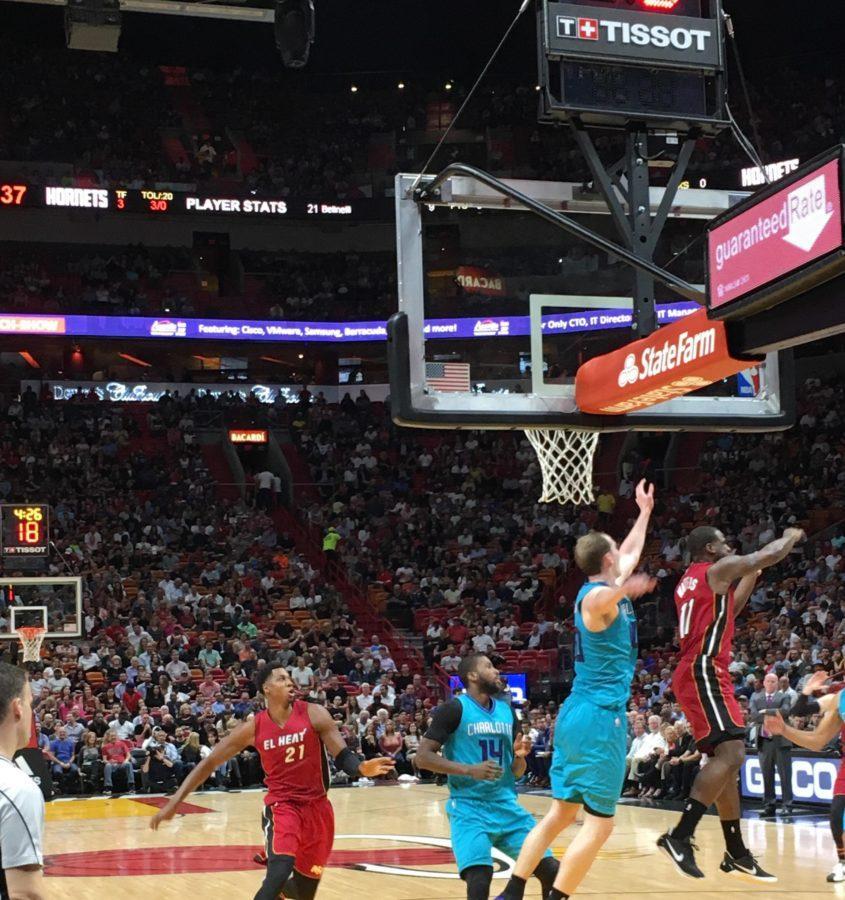 Heat's unbelievable turnaround continues
March 9, 2017
With the season coming to a close, the Miami Heat are on the verge of a playoff berth but still need to close out on a high note. Currently, the Heat are a half of a game back from the playoffs behind the Chicago Bulls, where Heat legend Dwyane Wade currently plays with Jimmy Butler. The Heat will play the Toronto Raptors on Saturday March 11th in a game that could potentially put them over the edge.
The Heat have completely relied upon players such as Hassan Whiteside, Goran Dragic and newly acquired Dion Waiters who has performed to his potential. If the Heat can acquire the eighth seed from the Bulls, they will play the Cleveland Cavaliers—which includes former Heat player Lebron James—in the first round of the playoffs.
Halfway through the season, the Heat seemed hopeless and had the third worst record in the NBA. Some Heat fans even suggested that the team should purposely lose for the rest of the season and hope for a good draft pick, but the Heat had other plans. On the verge of a hopeless season, the Heat pulled together the largest win streak of any team and got themselves back in the playoff race. Now all that is left to do is close the door on an interesting year.
If the Heat do make the playoffs, this would make for an interesting homecoming for Lebron James. Lebron abandoned the Heat abruptly after winning two championships to play for his home town. This of course did not end well for the Heat and led to the eventual departure of Dwyane Wade. Who knows how Heat fans would react to the sight of James in American Airlines Arena.
Even if the Heat do not make playoffs, we can count on Pat Riley to build a team from the ground up just like he did in previous years. We could potentially even see a Dwayne Wade return to Wade County. Despite all of the ups and downs of this year, there is no denying the fact that these last 17 games will prove interesting and we will see if the Heat coaching staff and players will be able to live up to the hype of another Miami Heat playoff berth.