Guy Fieri's "Chicken Guy!" Opening in Kendall
Currently located in Aventura Mall, Disney Springs, Fedex Field and Levi's Stadium, Chicken Guy! will open a new location in Kendall's Dadeland Mall sometime in Spring 2021, next to Earls Kitchen. 
Chicken Guy's restaurateur, Guy Fieri, has opened a variety of restaurants, all highlighting different food palates. For a more American experience, one can visit Guy Fieri's American Kitchen and Bar located in over 10 locations throughout the U.S. and internationally. For more delicious cuisines, one can explore Guy's Burger Joint, Tequila Cocina, Dive and Taco Joint, Burro Borracho, Highball Lounge, Chophouse, Smokehouse, Pizza Parlor, Taco Joint, Pig and Anchor and Sammich Joint, all located in various locations.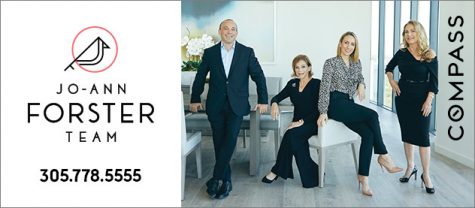 Guy Fieri aims to create a fun and enjoyable environment accompanied with comfort foods that make customers smile. His vision is to make flavorful chicken and sauces in a home-style environment that most can appreciate, and become a big name in chicken along the way.
Chicken Guy!, one of Guy Fieri's renowned restaurants, features a selection of delectable sauces to pair with their crispy chicken tenders. Some of these sauces include the "Special Sauce," "Donkey Sauce," "Garlic Parmesan," "Sweet Sriracha BBQ" and 18 others. Each of these sauces feature a variety of flavors and ingredients, some with a more sweet flavor and some featuring a more savory taste.
Menus vary based on the location, but some speculate that the new Kendall "Chicken Guy!" location may have similar options to the Aventura venue, which includes chicken tenders, sandwiches, combos, salad bowls, an array of delicious sides, sauces and more. Many also enjoy Chicken Guys!' "Flavortown Shakes," which range from triple double mint to apple cinnamon cereal.