Grading Each NFL Team's 2021 Draft Class
The NFL Draft has reached its conclusion, leading to an awkward phase for the next three months: very little offseason activity, no football games in sight for the foreseeable future and nearly every team's fan base claiming they can now win the Super Bowl. Some teams have actually become stronger and have proven themselves as a force to be reckoned with after a stellar draft. Others just solidified their status as the league's bottom-feeders. With that being said, here is a run-down of each team's 2021 NFL draft class. 
Arizona Cardinals: C+
Arizona had a few reaches in this year's draft, including Tulsa linebacker Zaven Collins (round one) and Florida cornerback Marco Wilson (round four). However, both players have shown plenty of promise, and picking up Purdue wide receiver Rondale Moore (round two) can help bolster an already loaded offense. 
Atlanta Falcons: A
The Falcons arguably selected the best player in this draft class with Florida tight end Kyle Pitts (round one) while also filling in several team needs with multiple solid prospects. More importantly, this draft serves as a vote of confidence for quarterback Matt Ryan, who many speculated may be replaced during the draft. Keep an eye on Arizona State wide receiver Frank Darby, who the Falcons picked up in the sixth round and could be a diamond in the rough. 
Baltimore Ravens: A-
Baltimore picked up two strong players that fill in team needs at the end of round one: Minnesota wide receiver Rashod Bateman and Penn State linebacker Odafe Owah, with the former providing a big boost to a receiving corps that has not had a 1000-yard receiver since 2016. 
Buffalo Bills: B
The Bills selected three offensive linemen this year while also snagging promising Miami defensive end Greg Rousseau. Rousseau was projected to be a top 10 pick last season before opting out of the 2020 college football season; Buffalo snagged him at the 30th pick.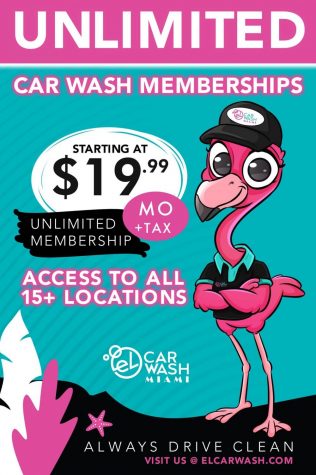 Carolina Panthers: C+
Jaycee Horn coming off the board at the number eight pick raised some eyebrows, as many did not see Carolina selecting a cornerback, not to mention Horn did not even rank as the top cornerback in this draft class. However, the Panthers also had multiple later-round gems, including Louisiana State University wide receiver Terrance Marshall (round two) and Oklahoma State running back Chubba Hubbard (round four). 
Chicago Bears: A+
This year featured an all-around strong draft for the Chicago Bears, but it will widely be remembered for their selection of Justin Fields. Many analysts had Fields slated as a top-five prospect, but he ended up sliding to the 11th pick. Chicago had the 20th pick but managed to trade up and grab Fields in what many have called the "steal of the draft". 
Cincinnati Bengals: B-
Despite rookie quarterback Joe Burrow tearing his ACL after sitting behind one of the worst offensive lines in the league last year, the Bengals decided to go with Burrow's former teammate at the fifth pick in LSU wide receiver Ja'Marr Chase. While the Bengals did select Clemson offensive tackle Jackson Carman with their second round pick, passing on Oregon offensive lineman Penei Sewell could haunt Cincinnati if Burrow ends up on the sidelines once again this season. 
Cleveland Browns: A+
The Cleveland Browns may have vaulted themselves into Super Bowl contention after having one of the strongest drafts this offseason. The Browns bolstered their defense with Northwestern cornerback Greg Newsome (round one) and Notre Dame linebacker Jeremiah Owusu-Koramoah (round two). Both are widely seen as the best prospects available at the time of their selection. 
Dallas Cowboys: B+
Dallas ended up missing out on Alabama cornerback Patrick Surtain (who they were widely linked to in the weeks prior to the draft), but ended up selecting Penn State linebacker Micah Parsons instead, one of the best overall players in this draft class. The Cowboys also ended up selecting Kentucky cornerback Kelvin Joseph (round two) and Oregon State cornerback Nanshon Wright (round three) to fill in the holes in their secondary. 
Denver Broncos: C
Denver made multiple questionable decisions in the first two rounds of the draft. In round one, Denver selected Alabama cornerback Patrick Surtain over Ohio State quarterback Justin Fields despite being in dire need of a new quarterback. In round two, the Broncos traded up for North Carolina running back Javonte Williams even though running back did not stand out at the top of the list of their positional needs. 
Detroit Lions: B+
The Lions had one of the best selections in this year's draft, managing to snag Oregon offensive tackle Penei Sewell at the seventh pick after he slid out of the top five. However, Detroit then proceeded to pick back-to-back defensive tackles in the second and third round despite having traded for starting defensive tackle Michael Brockers earlier in the season. Many saw the latter moves as a head-scratcher, but Sewell's selection alone solidified a strong grade for Detroit. 
Green Bay Packers: B
The Packers had several solid picks this year, including Georgia cornerback Eric Stokes (round one), Ohio State center Josh Myers (round two) and Clemson wide receiver Amari Rodgers (round three). However, the storylines of franchise quarterback Aaron Rodgers demanding a trade dominated this draft cycle for Green Bay, and this class may not have  satisfied Rodgers enough to keep the reigning MVP around. 
Houston Texans: D+
Houston traded away their first and second round selections in this draft to acquire offensive lineman Laremy Tunsil from the Miami Dolphins. While Tunsil has proven himself as one of Houston's better players, the value of the traded picks has made Houston the clear losers in the trade. To make matters worse, Houston hinted at their plans for troubled franchise quarterback Deshaun Watson by selecting Stanford quarterback Davis Mills in the third round, their first selection in this draft. With Watson facing multiple sexual assault charges and having demanded a trade prior to that, his time in Houston may end soon. 
Indianapolis Colts: A-
The Colts picked up a pair of excellent defensive ends in Michigan's Kwity Paye (round one) and Vanderbilt's Dayo Odeyingbo (round two). One of their more intriguing picks, Texas quarterback Sam Ehlinger (round six), has turned heads since Indianapolis already traded for starting quarterback Carson Wentz earlier in the offseason and drafted Jacob Eason in the fourth round of last year's draft. 
Jacksonville Jaguars: A-
Trevor Lawrence has been the consensus first pick of the 2021 NFL Draft for as long as anyone can remember, so when Jacksonville clinched the worst record in the NFL last year, it all but confirmed Lawrence's new home. Their selection of Clemson running back Travis Etienne in the first round confused some analysts since they already have up-and-coming sophomore James Robinson in the backfield, but this draft will likely serve as a turning point for the Jaguars franchise. 
Kansas City Chiefs: B+
The Chiefs gave up their first round selection in this year's draft in exchange for Pro Bowl offensive tackle Orlando Brown Jr., but they also picked up a second rounder in the process. They used this pick on Missouri linebacker Nick Bolton while also selecting Oklahoma center Creed Humphrey with their own second rounder. 
Las Vegas Raiders: C
The Raiders have always had a history of unconventional first round picks, and they continued this tradition by choosing Alabama offensive tackle Alex Leatherwood, a projected mid-second rounder, with the 17th pick. They did get a potential steal in TCU safety Trevon Moehrig (round two), who many saw as the top safety in this draft class before injury concerns hurt his draft stock, but only time will tell how well this class may grow. 
Los Angeles Chargers: A
The Chargers had one of the strongest classes in this year's draft. They picked one of the strongest offensive linemen in the class in Northwestern's Rashawn Slater (round one) and also acquired a young and talented cornerback in Florida State's Asante Samuel (round two). As one of the more impressive young squads in the league, the Chargers could emerge as a dark-horse playoff contender after an excellent offseason. 
Los Angeles Rams: B
The Rams gave up multiple first rounders for Jalen Ramsey, who has solidified himself as one of the best cornerbacks in the NFL, and got decent value from their remaining picks. The Rams selected multiple defensive linemen and wide receivers to help fill out their roster and potentially contribute to a Super Bowl run after trading for Lions quarterback Matthew Stafford earlier in the offseason. 
Miami Dolphins: A
The Dolphins received a difficult hand on draft night, with two of their main draft targets (Ja'Marr Chase and Javonte Williams) coming off the board right before the Dolphins were on the clock. Despite this, the Dolphins put together an excellent class, highlighted by speedy Alabama wide receiver Jaylen Waddle (round one) and Miami defensive end Jaelan Phillips (round one). Additionally, Oregon safety Jevon Holland (round two) and Notre Dame offensive tackle Liam Eichenberg (round two) could likely make an immediate impact on the roster. 
Minnesota Vikings: B+
The Vikings got a top-tier offensive tackle in Virginia Tech's Christian Darrisaw with the 23rd pick, as well as talented Ohio State guard Wyatt Davis later on in the third round. One of Minnesota's more interesting picks,Texas A&M quarterback Kellen Mond (round third), has put their commitment to current starter Kirk Cousins in question. 
New England Patriots: A-
Despite being rumored as a top-three pick for months, Alabama quarterback Mac Jones slid all the way to the fifteenth pick, where the New England Patriots happily took the 2020 Davey O'Brien Award winner. New England also snagged Alabama defensive tackle Christian Barmore (round two) and Oklahoma defensive end Ronnie Perkins (round three) later on in the draft. After one of their more active offseasons in recent memory, the Patriots put together a stellar draft class that may help propel them back into the playoff picture. 
New Orleans Saints: C-
The Saints currently face an unfavorable situation, with longtime franchise quarterback Drew Brees having recently retired and the team facing seemingly endless salary cap issues. This draft class will likely not do much to end these woes, with New Orleans's selection of Houston defensive end Payton Turner (round one) leaving many fans scratching their heads in confusion and their remaining picks mostly flying under the radar. 
New York Giants: B
The Giants traded down from the 11th pick and acquired a decent haul in return, including a first round pick in next year's draft, and their selection of Georgia linebacker Azeez Olujari will likely provide a boost to the team's defense. However, their selection of Florida wide receiver Kadarius Toney with the 20th pick (acquired in their trade down from the 11th pick) came as a surprise, considering the multiple other receivers on the board that ranked above Toney. 
New York Jets: A
After trading former first-round pick Sam Darnold to the Panthers, the writing on the wall became clear: New York wanted a new quarterback, and they got him in the second overall pick in Brigham Young University standout Zach Wilson. The Jets then used their next three picks to surround Wilson with young offensive weapons, picking up University of Southern California offensive guard Alijah Vera-Tucker (round one), Mississippi wide receiver Elijah Moore (round two) and North Carolina running back Michael Carter (round four). After an abysmal 2020 season, the Jets now have plenty of opportunities to improve with a talented draft class and a new head coach in Robert Saleh. 
Philadelphia Eagles: A-
After swapping first round picks multiple times (first trading down from the 6th to the 12th pick and later trading back up to the 10th pick), the Eagles selected one of the most talented receivers in this draft class in Alabama's Devonta Smith, who won the 2020 Heisman Trophy. Philadelphia also added Alabama offensive lineman Landon Dickerson (round two) and Louisiana Tech defensive end Milton Williams (round three) in the franchise's first season following the departure of former franchise quarterback Carson Wentz and head coach Doug Pederson. 
Pittsburgh Steelers: B+
The reaction to Pittsburgh's selection of Alabama running back Najee Harris in the first round has been mixed, but the team's fan base and front office had wanted to pick up Harris since Alabama's 2020 championship run concluded. The Steelers also added more offensive talent in Penn State tight end Pat Freiermuth (round two), Illinois center Kendrick Green (round three) and Texas A&M offensive tackle Dan Moore (round four), with the latter hailed as one of the stronger late-round picks of this draft. 
San Francisco 49ers: B
After an injury-riddled 2020 season, the 49ers sought to add talent to their roster that would help them return to Super Bowl contention, including Notre Dame offensive guard Aaron Banks (round two), Ohio State running back Trey Sermon (round three) and Michigan cornerback Ambry Thomas (round three). However, after trading up to the third pick in the draft, the team chose to select North Dakota State quarterback Trey Lance, who will likely succeed current starter Jimmy Garoppolo in the future. It will be interesting to see if San Francisco regrets passing on Justin Fields, who many saw as a better prospect than Lance. 
Seattle Seahawks: I
The Seahawks receive a rare grade of an I, meaning incomplete. The jury remains out on whether their trade for All-Pro safety Jamal Adams, where they gave up a first-rounder in this draft and next year's draft, will be worth the haul they gave up. With only three picks in this year's draft, it remains difficult to determine just how much of an impact this draft class (or lack of a draft class) will have on Seattle's performance this upcoming season. 
Tampa Bay Buccaneers: A-
As the defending Super Bowl champions, the Buccaneers did not have many needs to address, but still did a solid job adding fresh legs to their roster. Washington linebacker Joe Tryon (round one) provides plenty of versatility that can prove as useful for Tampa Bay's defense, while Florida quarterback Kyle Trask (round two) has an opportunity to learn from reigning Super Bowl MVP Tom Brady, who turns 44 in August. 
Tennessee Titans: B+
The Titans snagged a promising young cornerback in Virginia Tech's Caleb Farley (round one), who fell due to injury concerns but retained his status as one of the top defensive backs in this class. North Dakota State offensive tackle Dillon Radunz (round two) will have the opportunity to start from day one after 2020 first-round pick Isaiah Wilson left the team. 
Washington Football Team: B
Washington's selection of Kentucky linebacker Jamin Davis surprised some fans, but Davis's athleticism and strong showing at his pro-day won the team over. The team also filled in several offensive holes as well, with Texas offensive tackle Samuel Cosmi (round two), wide receiver Dyami Brown (round three) and Boise State tight end John Bates (round four) hopefully providing a boost to the reigning NFC East champion's lackluster offense. 
Tier 1 (2 teams, A+): Bears, Browns
Tier 2 (4 teams, A): Chargers, Dolphins, Falcons, Jets
Tier 3 (6 teams, A-): Buccaneers, Colts, Eagles, Jaguars, Patriots, Ravens
Tier 4 (6 teams, B+): Chiefs, Cowboys, Lions, Steelers, Titans, Steelers, Vikings
Tier 5 (7 teams, B- to B): Bengals, Bills, Giants, Rams, Football Team, 49ers, Packers
Tier 6 (7 teams, C+ and lower): Broncos, Cardinals, Panthers, Raiders, Saints, Seahawks, Texans