Getting a Head Start: Palmetto's On-the-Job Training Program
Miami Palmetto Senior High's On-the-Job Training Program is currently recruiting students entering 11th and 12th grade to join for the 2022-2023 school year. The OJT Program provides students with the opportunity to work off-campus in various occupational fields for school credit.
"Due to the labor shortage, most employers are hiring right now," Palmetto OJT and Business Management teacher Elinor Arrabal said.
According to the U.S. Labor Department, job openings have reached a record high after rising from 185,000 to 11.3 million. Arrabal has received increased job postings from employers in retail, food service and office jobs. 35 to 40 students can participate in the OJT program to earn an average of $13 an hour. 
Palmetto offers two classes within the OJT program: Diversify Career Technology and Cooperative Diversified Education. Students in DCT must work a minimum of 15 hours per week for three days a week. They take a class in 4th period to earn an Industry Certification in Entrepreneurship and leave school during 5th and 6th period to work. Students in CDE must work a minimum of 25 hours a week for three days a week and leave school as early as 4th period to work. Both regular classes fulfill the elective credit required for graduation.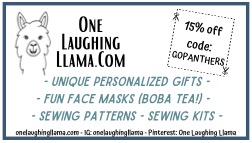 "The OJT program is essential to Palmetto because it provides the OJT students with the time needed to help support themselves while at the same time giving them a grade boost," Arrabal said. "Many of my students are extremely independent and would rather get hands-on experience through working than learn in the classroom setting. It's really important to them to get a head start in the workplace."
Arrabal attempts to match students to jobs in industries that align with their personal interests and career goals. 
"Before I started working at Brewing Buddha, I decided to join OJT my senior year in order to have time for the small business I used to run," Palmetto senior and barista at Brewing Buddha Kayla Perez said. "I owned my Etsy shop and being in the OJT program gave me the resources to dedicate myself to it, whether it was leaving school early or learning entrepreneurial skills."
Perez is a student in Arrabal's CDE class. She works 25 to 30 hours a week for five days a week. She finds the work environment at Brewing Buddha extremely cooperative. The team shares customer service responsibilities, creating and serving drinks and making food.
"As a barista, you interact with so many different people everyday," Perez said. "There's never a dull moment and it's always fun to meet new customers or even getting to know the regulars. It's such a rewarding feeling knowing that I put a smile on someone's face or made their day better by talking to them or just serving them a cup of coffee. Working there has allowed me to discover many of my strengths and weaknesses and gain relevant skills that I will use in the future."
Despite the large impact student employees make on their customers and employers, Arrabal feels that the OJT students would benefit from receiving more recognition for their efforts.
"The students in OJT are very impressive, yet they are often very overlooked,," Arrabal said. "They don't believe in traditional types of recognition that a school would have like an award ceremony or social media posts. Rather, they would just want verbal recognition from an adult in their lives."
Arrabal finds that the relationships OJT students form with their employers assist them in securing similar jobs in the future and advancing their career goals. Employers can write students letters of recommendation to assist them in gaining admission to a variety of college and job programs. To apply for the program, students can visit Arrabal's room, 1139.
"Other than the fact that you get to leave school early, being in OJT really does prepare you for what's coming in the real world," Perez said.  "You'll gain valuable experience in the workplace and useful employability skills. Essentially, those who participate in OJT get a head start on their career. Plus, you make your own money. Who can say no to that?"