Formula One Race Heads to Miami in 2022
The Formula One race heads to Miami starting in 2022 with a 10 year Miami Grand Prix deal.
The race is located on a 3.36 mile loop that wraps around the Hard Rock Stadium with 19 corners and three long straights, with cars expecting to reach speeds of 198 mph. 
In order to avoid an overlap between the Miami Grand Prix and the famous U.S. Grand Prix F1 may likely hold Miami's race during the second quarter of the year, either in May or June. The actual date of the event is to be determined and announced at a later date.
F1 has attempted to bring a race to Miami for a few years now; back in 2019 they pitched their initial plan to race around the Biscayne Bay area, but locals did not like this idea and it ultimately got blocked by the disapproving locals.
Even when planning the race around the Hard Rock, F1 still faced opposition from locals and pushback until a benefits package for Miami Gardens and the local area became part of the deal. After this announcement, city officials voted in favor of the idea.
Miami Gardens residents have the opportunity to get discounted tickets to the race. Alongside this, a $5 million program for local businesses, schools and surrounding communities underwent creation.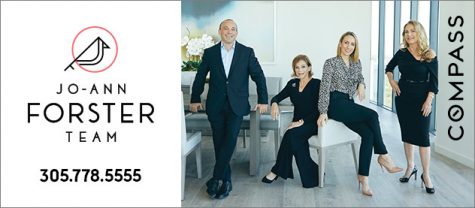 "I've never been to a race since they are never here," Palmetto senior and Formula One fan Benjamin Tundador said. "But, now that they're coming, I think that's super cool and exciting and I'd love to be able to go watch."
The deal makes Miami the 11th venue to host a Formula One race in the United States since the race began in 1950, giving the city even more tourist appeal. 
Other cities that the race has taken place in include: Indianapolis, Las Vegas and Detroit.
Miami – alongside Austin, Texas – marks the first time there will be two Grand Prix races held in America in the same year.