Find your 'Pleasing': A Look Into Harry Styles' New Lifestyle Brand
On Nov. 14, singer Harry Styles announced the release of his lifestyle brand, 'Pleasing,' on social media platforms including Instagram, Twitter and Facebook. Styles announced the release through a post on the account's new Instagram with the company's logo and the caption, "Find." The announcement came at the tail end of Styles's second U.S. tour, known as "Love on Tour," which officially wrapped up on Nov. 28. 
Styles announced that the first drop of items for this lifestyle brand would begin to ship on Nov. 29, causing fans to frantically get their orders in. The first drop consists of four nail polishes, an eye and lip serum and a face serum. However, future drops might include other categories of products. 
The Perfect Polish set includes the following four nail polishes: Perfect Pearl, a glossy white color; Granny's Pink Pearls, a classic pink; Inky Pearl, a glossy indigo color and Pearly Tops, a top coat with a matte finish. The entire set costs $65, and the colors cost $20 individually. All polishes include 12 chemical-free, biodegradable and plant-based solvents.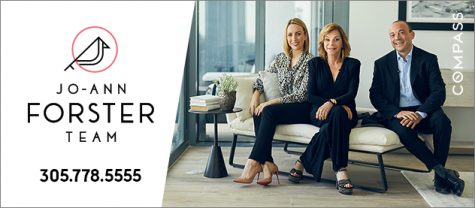 The Pleasing Pen contains an eye serum on one side and a lip serum on the other. The Fresh Eye gel contains a cooling rollerball, which should be applied under the eyes. The gel refreshes and hydrates the area to create a glowing and healthy look. The matte lip oil hydrates the lip without giving too much shine. The pen costs $30. 
The Pearlescent Illuminating Serum is a moisturizing serum that contains ingredients to make one's skin glow. The ingredients include vitamin B5, antioxidants, amino acids and mico. Styles explained in an interview with the fashion magazine "Harper's Bazaar" that Japanese divers who collected pearls inspired the serum. The serum costs $30. 
The Pleasing brand has also begun selling a Pleasing crewneck in both white and black, which Styles has been seen wearing numerous times. The crewneck has sold out since the first drop, but fans can get their hands on the crewneck when the brand restocks. To buy any of the previously mentioned items, click here. 
This lifestyle brand only adds to the numerous ventures that Styles has participated in. With his return to the big screen in Marvel's "The Eternals" as Eros, the brother of Thanos, Styles now has a future in the Marvel Cinematic Universe. Next year, he is also set to premiere in Olivia Wilde's "Don't Worry Darling" alongside actress Florence Pugh and in Michael Grandage's "My Policeman" alongside actress Emma Corrin. Fans have also speculated that he may release his third studio album sometime next year.