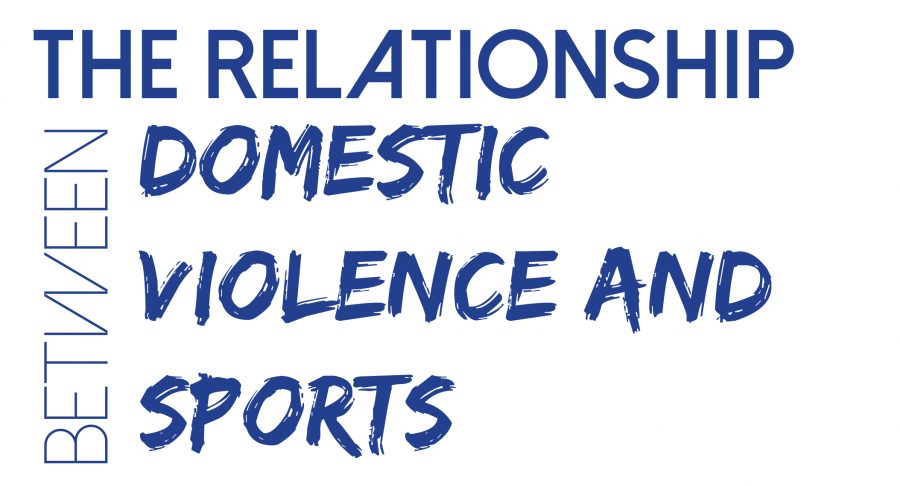 Day 8: Outlining the relationship between domestic violence and sports
February 8, 2017
Violence in the sporting world is a never-ending issue. Not only in sports, but in daily life, violence always has a presence. There are many instances where a professional athlete will be caught abusing another individual, causing the player's league to be called into question regarding how they will punish that player. This decision-making has stirred up much controversy.
Some notable athletes who have been involved in domestic violence cases are Floyd Mayweather Jr, Randy Moss, Ray Rice, Chad Ochocinco and O.J Simpson.
The O.J Simpson case is probably the most infamous case in sports abuse history, and is often deemed "The Trial of the Century" by many. The hearing took place at the Los Angeles Superior Court from 1994-1995. Simpson was accused of two counts of murder, making this was one of the most publicized murder cases in history. Simpson ended up being acquitted for the murder of his ex wife, Nicole Brown Simpson, and a friend of her's, Ron Goldman, who was a restaurant waiter at the time. One of the most infamous events of the trial occurred after prosecution asked O.J to try on the glove believed to be the glove  the murderer wore when he carried out the crime. When O.J put on the glove, it did not fit; However, some say this was due to blood being on the glove resulting in the glove shrinking.
Ray Rice was the former running back for the Baltimore Ravens and his case was much different from Simpson. Ray Rice was accused of beating his wife and attempting to cover it up. This contrasted to the Simpson case because there was video evidence of Rice committing this crime unlike O.J Simpson, who had evidence suggesting that he was not responsible for the murders of his ex-wife and her friend.
Many people have very strong views and opinions regarding this sensitive issue. Some believe that the solution may not be extreme to the player but rather different kinds of therapeutic help.
"I feel that the sports organizations in which the accused players are involved must state its thoughts on the case and what actions they will take to deal with the situation," sophomore Natalia Fernandez said. "Acknowledging the problem and providing support to the victim and their families would be the best route of action."
However, some people believe that the most efficient way to deal with a situation of domestic violence is to punish the player who is involved.
"Organizations like the NFL need to punish the player because it is not right to resort to violence and whoever does resort to violence should face punishment," senior Brooke Kaplan said.
Overall, domestic violence is an extremely controversial topic when it comes to people's strategies on how to cope with. While some believe that therapeutic strategies are the most effective, others believe that the only way to teach a lesson is through punishment.