The Latest on Brightline's Planned Expansion to Orlando
After a pause in work last March due to the pandemic, Florida East Coast Industries has started to work on the Brightline railway again.
The Brightline, a privately-owned rail system that currently runs from Miami to West Palm Beach, plans to include a track to the Orlando International Airport and Tampa. Service originally began in 2018, with the new, expanded rail expected to begin operating in 2022. 
The Florida Department of Transportation gave Florida East Coast Industries until the middle of the summer to iron out all of the legalities on this half-completed extension from Orlando to Tampa, which includes a stop at Disney Springs in Orlando.
The Department of Transportation has also mandated certain terms of agreement for the expansion, including conducting a study to calculate the amount of money that the state would lose from fewer people paying tolls.
Brightline's ridership has increased over the years, with 579,000 people riding in 2018 and 885,000 people riding in 2019. The company does not currently know the effect of the pandemic on ridership.
The corporation, Brightline Trains, has also recently announced the appointment of a new CEO, Mike Reininger. Reininger had previously served as the company's chief development officer as well as president from 2012 to 2018.
They have also expanded beyond Florida and into the West. The company currently plans to build a high-speed rail line from Apple Valley, California to Las Vegas, Nevada. Brightline Trains slated for the completion of this project in 2023, becoming one of the first of its kind out West.
Despite all of these ongoing plans in the works for the Brightline, the corporation, Brightline Trains, set no reopening date after the closing of all running Brightline trains back in Mar. 25, 2020 due to the pandemic.
About the Contributors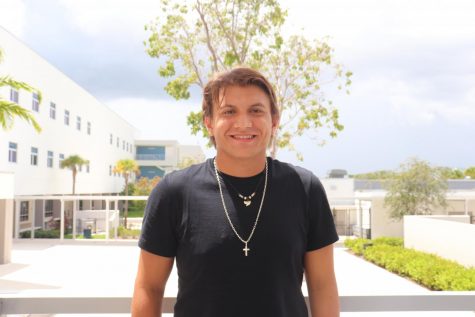 Tomas Curcio, Staff Writer
Tomas Curcio is a senior and a Staff Writer. This is his second year on staff, and he looks forward to writing reviews and hard-hitting news stories. Aside...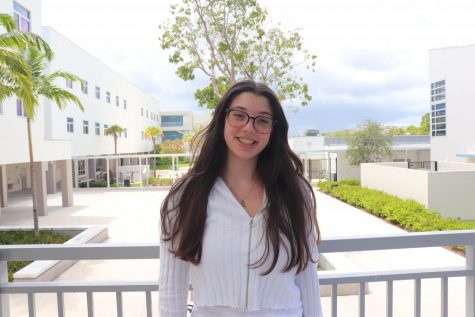 Gianna Hutton, Senior Media Editor
Gianna Hutton is a senior and Senior Media Editor. This is her third year on staff, and she looks forward to continuing to learn about her community through...