Behind the Black: An Inside Look at TVP's Panthers in Black 2022
On Friday, Mar. 11, Miami Palmetto Senior High's Television Production program hosted their annual Mr. Panther competition and fundraiser. The event made a spirited return to Palmetto after a two-year hiatus due to the COVID-19 pandemic.  
Mr. Panther, an all-male looks, talent and personality competition for the titles of either Mr. Panther, Mr. Talent or Mr. Popularity, incorporated 20 male representatives from various clubs, activities and sports teams across Palmetto. This year, the theme was "Panthers in Black," inspired by the "Men in Black" movies.  
The show consisted of multiple dance routines, choreographed by the Palmetto Variations dance team, a swimwear competition, interview segments with the contestants and pre-recorded music videos. Throughout the show, a panel of 10 administrators, faculty and staff members judged the performances of each contestant, narrowing the competition down to the top 10 contestants, and later, to the top five. 
After narrowing the competition down to the top five (Mr. HIP, Carson Sleeman; Mr. Girls Soccer, Malik Menzie; Mr. Girls Water Polo, Ty O'Conner; Mr. 2023, Gianfranco Militello and Mr. Boys Basketball, Randy Smith), each contestant participated in an individual talent show where they each demonstrated a specific skill or talent.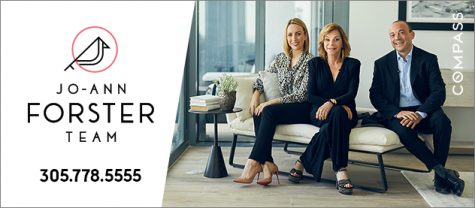 "Definitely the most difficult part of putting the show together in my opinion was the talent section because you have to have 20 guys tell you their talents in detail, things like, 'I need this music starting at this time, I need this on stage, I need this person to set up drums for me,'" Palmetto TVP president and senior Jordyn Lazar said. "And then you don't even know if they're going to make it to top five, so for 20 people we have to be prepared to get someone's drumset on stage or plug someone's Xbox in. We had to be prepared for anything on the spot."
This aspect of the show allowed the judges to make their final selection for Mr. Panther and Mr. Talent 2022. An additional section, one in which Mr. Popularity is calculated, involved members of the audience who voted via QR code on who they felt deserved the title. 
After deliberation by the judges and the audience's vote, Manuel Cutie (Mr. Women's Union) won Mr. Popularity, Malik Menzie (Mr. Girl's Soccer) won Mr. Talent and Carson Sleeman (Mr. HIP) was declared the official Mr. Panther 2022.
"My favorite part in the show was definitely when I got to announce Mr. Panther and I heard the crowd and all the boys go crazy. That was really when I realized that everything we have worked so hard on finally came to life and really paid off," Lazar said.