Becky Hammon Fills In As First Female Head Coach in NBA History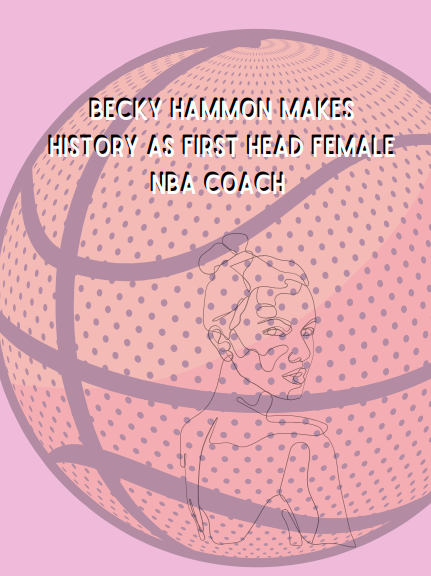 Becky Hammon makes National Basketball Association history as the first woman to serve as an NBA Head Coach. 
She took over the position after the ejection of San Antonio Spurs' head coach, Gregg Popovich, following an argument with a referee during the second quarter of a game against the Los Angeles Lakers. 
Popvich typically relied on Tim Duncan in previous games to take over his head coaching if necessary. This game he chose to rely on Hammon as he pointed at her signaling that she would take his place as head coach for the remaining two quarters. 
"I think there needs to be more female coaches and female everything in general. We need to stop with this 'oh that's a man's job' mentality,'' Palmetto senior and NBA fan Ben Tundidor said. 
Hammon joined Popovich's coaching staff as an assistant coach during 2014 and now participates in her seventh season with the Spurs. 
She acts as one of the six female NBA assistant coaches in the league. 
Apart from the six women on the coaching staff, 18 others hold NBA front-office positions. The NBA plans on diversifying their employees and including more women in their workforce. 
Previously, she had served as head coach for the Spurs' summer league, but Dec. 30, 2020 was her first regular season game as head coach. 
During the 2018-2019 season, Hammon was promoted to senior assistant, landing her a seat at the front of the Spurs' bench right alongside Popvich and three other coaches. 
Hammon has extensive experience playing the game, as she spent 16 years in the Women's National Basketball Association, where she was a six-time all-star. She also played professionally in the 2008 and 2012 Olympics. 
"It's revolutionary. It shows that anyone can work their way up and do what they want to do regardless of gender," said Tundidor. 
Hammon's coaching performance raises the question of the NBA hiring females as head coaches in the future. As women keep working their way up the league, the question remains not if, but when.