A Wrap-Up of Palmettos Silver Knight Nominees
On May 21, the Silver Knight ceremony announced the 2021 winners of the prestigious award for seniors. Miami Palmetto Senior High School had one Silver Knight winner, Robert Mazer, and five Honorable Mentions: Breanna Suarez, Kayla Klurman, Nicole Markus, Mike Zhou and Spencer James.
During the 63rd annual Miami Herald Silver Knights Award, the Class of 2021 watched a live-streamed virtual ceremony. According to the Miami Herald, the ceremony was taped by Confetti & Fog FX, a video production studio from Hialeah. 
For 23 years, Palmetto's AP English Literature teacher Andrea Spivak has served as the Silver Knight Coordinator for Palmetto. Even with the COVID-19 pandemic, Spivak has continued coordinating the Silver Knight program for Palmetto students.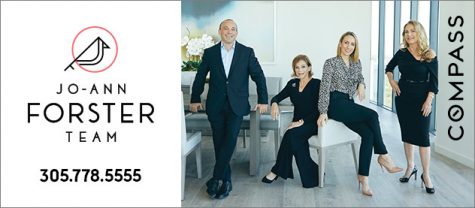 Mazer created his project, SolutionYOUth, to provide community service opportunities to students ages 10 to 18 through working with local charitable causes, such as Chapman Partnership. One of Mazer's projects, the Pillow Party, provides pillows for the Chapman Partnership homeless shelter. Mazer implemented another project during the COVID-19 pandemic by collecting undergarments since laundry had become more difficult for some. Lastly, his project, Family Dorm Literacy, created a way for him and his volunteers to build bookshelves to promote literacy for all. Announced as the 2021 Silver Knight Social Science Nominee winner, Mazer raised over $20,000 for the Chapman Partnership, according to the Miami Herald.
Suarez used her Drama nomination to highlight her project, Bree's Bee's. This project began during her sophomore year, inspired by a trip to North Carolina when Suarez had the idea to educate children on why bees and pollinators matter. Holding classes in-person or through Zoom workshops, Suarez established Bree's Bee's by including activities about the importance of bees by making bee pencil tops and butterfly wings out of reusable materials.
Klurman created Kayla's Care Bags, a project to provide basic living necessities to foster children  transitioning homes, after an interaction with a foster student in 9th grade inspired her. As Palmetto's Vocational Technical nominee, she received an honorable mention from the Herald.
Markus created Sharingwear, a nonprofit organization with the goal to help charitable organizations worldwide. Through the project, Markus creates affordable and fashionable school spiritwear. Through the sale of the apparel, Markus donates all the profits to a different charity every month.
Nominated for his nonprofit organization XplainED, senior Mike Zhou created a wide range of education programs for students. Thanks to his passion for STEM, Zhou launched XplainED in 2019 and expanded the subjects to tutoring for high schoolers, after school math clubs and after school chess clubs for elementary schools. Zhou created XplainED out of a desire to expose students to a variety of subjects before heading to college.
James created G-Shirt, an invention that helps infants with Glycogen Storage Disease, a rare condition that changes the way the body uses and stores glycogen. His cousin inspired him to create the product: a onesie with a pocket that opens and closes to accommodate a feeding tube. Feeding tubes make it easier for parents to feed children with GSD. Besides creating this invention, James raised over $10,000 to help find a cure for GSD from his Bat Mitzvah project. James plans on starting production of his invention once the pandemic ends.