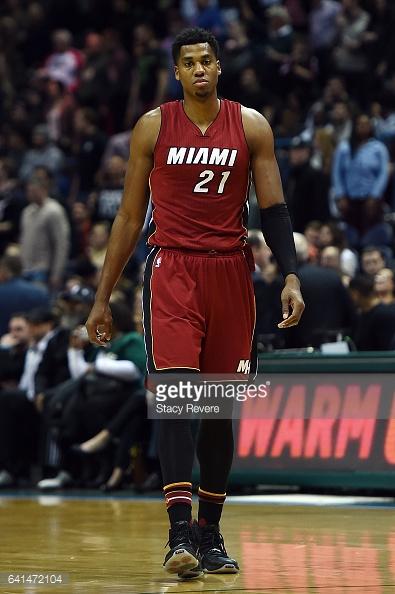 A preview of the Heat's second half
February 24, 2017
Wow: the one word that describes the Miami Heat's season thus far. Going into this season, the Heat lost the face of our franchise, otherwise known as Dwayne Wade. Controversy ensued as to who was at fault for his departure. Wade claimed that the Heat as an organization disrespected him while the Pat Riley, the president of the organization, did not feel as though he was in the wrong. Wade moved to the Chicago Bulls to play with Jimmy Butler in his home state. As the season began, the Heat was yet to resolve the question of who would be in the starting five. Miami attempted to sign Kevin Durant but when that did not happen, we signed Hassan Whiteside to a max deal.
Now, the Heat need to fill all the empty roster spots of Wade, and Chris Bosh who has suffered from blood clots. The Heat began the season with the third worst record, seeming almost hopeless. It looked as if the Heat gave up on this season and planned on beginning the rebuilding process over the offseason and just hope for a good draft pick.
The Heat, however, responded with a 13 game win streak and they are currently two and a half games back from the wildcard spot with a 25-32 record. The All Star break is coming to an end and this is when we need to step it up and play our best basketball of the year. With only 25 games left, there is minimal room for error. This young and particularly inexperienced team led by Dion Waiters, Hassan Whiteside and Goran Dragic is going to need to come up big to have a shot in competing in the NBA playoffs.