2016 MLB Power Rankings
April 3, 2016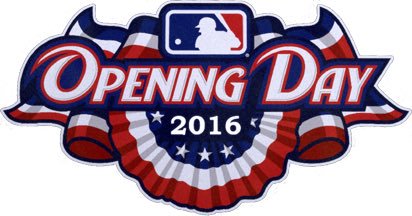 After a busy offseason following an exciting 2015 MLB season that saw the Kansas City Royals win their first World Series in 30 years, baseball fans will finally get a chance to see if their team has what it takes to play in October in the World Series. With opening day upon us, it is time to take a look at how the 2016 season will shape up. Who will be surprise contenders, who will disappoint and fade into obscurity and ultimately, who looks poised to hold the Commissioner's Trophy at October's end.
Philadelphia Phillies
This year's Phillies team is still feeling the effects of the 2008 World Series team eight years later. Declining first baseman Ryan Howard is still eating up a $125 million deal and with an entirely upholstered front office that sees former Angels assistant general manager Matt Klentak in charge, Philadelphia will continue to rebuild toward the future this year.   
2016 prediction: 60-102
Milwaukee Brewers
This team is a surefire contender: a phrase that the Brewers hope will become a reality by the 2019 season. After trading outfielder Carlos Gomez in return for centerfield prospect Isan Diaz and having a 2015 draft that was praised by competitors, expect the Brewers to compete with homegrown talent in three years.
2016 prediction: 63-99
Colorado Rockies
What are the Rockies doing? This sentiment has been echoed throughout a Rockies fan base that has not seen a playoff berth since 2007. Colorado shipped away a talented outfielder, Corey Dickerson, to the bewilderment of many and traded rising third baseman Kevin Padlo, who was one of the franchise's most promising prospects. Do not expect this playoff drought to end anytime soon.
2016 prediction: 64-98
Cincinnati Reds
With a rookie-laden rotation and a lineup that includes perennial gold glover Brandon Phillips and former MVP Joey Votto, the Reds may either suffer because of their inexperience on the mound or somehow become a surprise contender this season. The latter possibility is more likely given that Cincinnati plays in arguably the most competitive division in baseball (NL Central).
2016 prediction: 68-94
Atlanta Braves
Many experts have written off this year's Braves and point to the 2017 season as the year when their prospect acquisitions will really pay off. But why can Atlanta not win this year? Dansby Swanson can be an all-star shortstop and Aaron Blair has the potential to be an ace for this team. While it would not be surprising to see the Braves enter the wild card discussion in their last year at Turner Field, do not bet on it because of their lack of depth.
2016 prediction: 69-93
San Diego Padres
The Padres are led by declining MVP Matt Kemp and are nowhere near contention. They have consistent pitchers in James Shield, Adam Cashner and Tyson Ross, but do not expect all three to stay with San Diego past the trade deadline. This team is building for the future this season and trying to stockpile their farm system.
2016 prediction: 69-93
Baltimore Orioles
The Orioles lost a valuable asset in Wei-Yin Chen and their bullpen does not look capable of holding leads consistently against AL East opponents. While the Orioles have a capable manager in Buck Showalter and talent in Manny Machado and Chris Davis, they have no chance against division rivals that have more depth and experience than they do.
2016 prediction: 71-90
Los Angeles Angels
Mike Trout. The heart and soul of this franchise may be the best player in baseball today, yet his teammates are not capable of helping him make a second playoff appearance. Stars Albert Pujols and Jered Weaver are over the hill and the Angels need to stockpile young talent before they have a chance of playing in October soon.
2016 prediction: 74-88
Oakland Athletics
Executive Vice President of Baseball Operations, Billy Beane, is so famous for building playoff teams with cheap players using advanced metrics that the 2013 movie, Moneyball, showcased his impact on baseball. Young phenom, Sonny Gray, looks posed for an impressive campaign this season. Moreover, former all-star Henderson Alvarez joins him in the starting rotation. A lineup led by Stephen Vogt, Josh Reddick and Billy Butler is like the starting rotation, not good enough. In the tough AL West, do not expect anything more than a possible third-place finish this season.
2016 prediction: 75-87
Minnesota Twins
After a surprising 2015 season that saw the Twins go 83-79 and compete for a wild card spot, Minnesota looks to compete with limited talent. Phil Hughes and Kyle Gibson are by no means top-of-the-rotation talent and they reflect a theme that should be expected in 2016 from the Twins: mediocrity. Brian Dozier, Trevor Plouffe and Miguel Sanó are this team's best players. A lack of top-level talent will come back to bite Minnesota this season.
2016 prediction: 76-86
Chicago White Sox
The south siders have young talent for sure. Chris Sale, Jose Abreu and Todd Frazier are just a few of the big names that will be in uniform for the White Sox in 2016. One of the youngest team's baseball, Chicago has a chance to compete in the league's weakest division (the AL Central) and can be similar to the Houston Astros of 2015.
2016 prediction: 79-83
Arizona Diamondbacks
The Diamondbacks went all-out this offseason. They acquired aces in Zack Greinke and Shelby Miller to complement a lineup led by all-star Paul Goldschmidt and A.J. Pollock. Expect big numbers from these players and an improvement in the play of Yasmany Tomas. Arizona has the potential to compete for the NL West, and if this does not come to fruition, they will have nothing to fall back on, since they got rid of the farm system's best asset in Dansby Swanson over winter.
2016 prediction: 80-82
Detroit Tigers
The Tigers have an aging core. Star pitcher Justin Verlander has seen a stark decline in his production over the last three years and Miguel Cabrera failed to hit 20 home runs and 100 RBIs for the first time in a decade. Although the bullpen was improved through the signings of Francisco Rodriguez and Mark Lowe, an era that included AL Central titles from 2011-2014 is likely over in Detroit. Expect a team that struggles to stay above .500.
2016 prediction: 82-80
Tampa Bay Rays
The 2016 Rays would most likely be considered afterthoughts in MLB history had they not ventured to Havana in March to play the Cuban national team in a historic game with foreign policy implications between the neighboring countries. On the field, pitcher Chris Archer leads an improving ball club that signed Corey Dickerson and Scott Pearce. While this team is only number 17 in the rankings, the Rays have shown a knack to surprise the league and win consistently with young and cheap players in the past. The AL East, however, seems to tough for this narrative to play out once again.
2016 prediction: 83-79
Miami Marlins
The 2016 Miami Marlins can either compete for a division title or be bottom-dwellers in the NL East. If stars Jose Fernandez and Giancarlo Stanton can stay healthy, the Fish can easily compete. Fernandez has Cy Young-level potential and 50+ home runs are not outside the realm of possibility for Stanton, given the fact that the walls were lowered and moved in at Marlins Park over the offseason. If these two players and reigning batting champion Dee Gordon live up to their potential, this team can surprise.
2016 prediction: 84-78
Seattle Mariners
The Mariners have the longest postseason drought in Major League Baseball. The last time made the playoffs, Alex Rodriguez was their 24-year-old shortstop. Nowadays, Seattle is led by aces Felix Hernandez and Hisashi Iwakuma, and second baseman Robinson Cano. To compete with the Astros and Rangers for the AL West, this team needs to avoid their ever-present injury problems and score more runs.
2016 prediction: 84-78
Cleveland Indians
This team can take giant leaps in 2016. Blossoming shortstop Francisco Lindor carried the Indians in 2015 and Corey Kluber contended for a Cy Young award. In an AL central that has been dominated by the Royals recently, the Tribe are the most likely to compete with the defending champions late this year.
2016 prediction: 86-76
Washington Nationals
The Nats had one of the most eventful offseasons this season. They lost Jordan Zimmermann, Ian Desmond, Yunel Escobar, Denard Span, Drew Storen and Doug Fister. Even though they might have the best player in baseball in reigning NL MVP Bryce Harper, there is only so much one player can do. This team has gone from being World Series favorites this time last year to a team that might fail to compete this fall.
2016 prediction: 87-75
Los Angeles Dodgers
The Dodgers are taking a different approach. A year after having the largest payroll in American sports history, ($300 million) they got rid of ace Zack Greinke when the Arizona Diamondbacks outbid them. Los Angeles, however, still has the game's best pitcher in Clayton Kershaw, a Rookie of the Year candidate in Corey Seager and Scott Kazmir to replace Greinke. Expect the Dodgers to compete for a wild card spot and for Cuban phenom Yasiel Puig to have a bounce-back season.
2016 prediction: 87-75
Pittsburgh Pirates
The Pirates are a victim of their circumstances. In a division that pits them against the Cubs and Cardinals 36 times over the course of the season, there is no margin of error for this squad. Led by superstar outfielder Andrew Mccutchen and pitchers Gerrit Cole and Francisco Liriano, this team can certainly compete if they hold their own in the NL central. They may need to focus on a second straight wild-card berth as a path to postseason success.
2016 prediction: 88-74
Texas Rangers
The Texas Rangers almost made the ALCS a year ago, despite an injury-riddled campaign that saw the team use backups to run away with the AL West crown. This incredible performance was in a large part thanks to bounce-back seasons from Shin-Shoo Choo and Prince Fielder, along with midseason trade for ace Cole Hamels. Expect the Rangers to compete yet again and also for young players Joey Gallo and Rougned Odor to continue their development into all-star caliber players.
2016 prediction: 90-72
 New York Yankees
The Yanks overachieved last season, and reached the AL wild card game, led by veterans Alex Rodriguez and Brett Gardner, along with a rotation including Japanese phenom Masahiro Tanaka and Nathan Eovaldi. Moreover, relievers Dellin Betances and Andrew Miller accounted for the most lethal bullpen in the Bronx since Mariano Rivera took the mound; and they are now joined by off-season signee Aroldis Chapman, who throws the fastest pitch in baseball. While this team is talented, last year's end result seemed like their ceiling as a unit. Expect a similar result, but not before a neck-and-neck battle for a wild card spot with the archrival Red Sox.
2016 prediction: 91-71
Boston Red Sox
The 2016 Boston Red Sox season will surely be intertwined with the retirement of legendary designated hitter David Ortiz. Ortiz has provided some of the most clutch moments in MLB history during his time in Boston and he always has a flair for the dramatic. The last four years, the Sox have gone from last place, to World Series champions to last place twice in a row. Expect acquisition David Price along with incumbent pitcher Clay Buchholz to successfully front a rotation that supports the lineup led by Ortiz, Mookie Betts and Hanley Ramirez. Do not count this team out.
2016 prediction: 92-70
 St. Louis Cardinals
The best team in baseball last season did everything needed to ensure a follow-up to last year's performance: keep their players. While the Cards did not get worse over the offseason, they also did nothing to promise a substantial improvement. Although they finished with the best record in baseball last season, expect injuries to hamper their viability as a World Series contender. Also, they may not even be the best team in their division this season.
2016 prediction: 94-68
San Francisco Giants
The Giants have won three World Series' over the last three years, each coming in an even year, therefore, fans are pointing to this coincidence as a reason for their potential success this year. This notion that this will determine who wins the championship this year is absurd, yet, the Giants have the talent and made key acquisitions over winter. Johnny Cueto and Jeff Samardzija join Madison Bumgarner, Matt Cain and Jake Peavy to form a formidable rotation aided by former MVP and catcher Buster Posey, along with the likes of Hunter Pence and Matt Duffy. Four championships in seven years is a real possibility in San Francisco.
2016 prediction: 94-68
Houston Astros  
The Houston Astros were the surprise team of 2015. Behind the likes of AL Cy Young winner Dallas Keuchel, all-star Jose Altuve and AL Rookie of the Year Carlos Correa, the Astros were finally able to showcase the dividends that came with being consistently the worst team in baseball over the last decade and receiving high draft picks as a result. Last year's team made the playoffs for the first time in a decade and the Astros can only get better after retaining key players.
2016 prediction: 95-67
Kansas City Royals
Can they go back to back? Last year, Kansas City enjoyed its first title since 1985 behind aggressive, timely hitting and a bullpen that somehow out-pitched the Mets. With star pitchers Edinson Volquez and Chris Young, capable relievers in Joakim Soria, Dillon Gee and Wade Davis, along with five returning all-star position players from a year ago, there is no reason to count this team out of championship contention.
2016 prediction: 98-64
Toronto Blue Jays
Home runs are the norm up north. Joey Batista, reigning AL MVP Josh Donaldson, Troy Tulowitzki and Edwin Encarnacion all have the potential to hit the most home runs in baseball this season. Moreover, a rotation led by Marcus Stroman, R.A. Dickey and Mark Buehrle has the Jays thinking big and hopeful for their first World Series win since Joe Carter won it for Toronto on a walk-off home run in 1993.
2016 prediction: 100-62
New York Mets
After a season that saw the Mets dominate baseball with possibly the most well-balanced and talented rotations in baseball history, except New York to follow up last year's performance with a similar performance. With a rotation comprised of aces: Matt Harvey, Jacob Degrom, Noah Syndergaard, Steven Matz and Bartolo Colon, and a lineup that sees the return of slugger Yoenis Cespedes, this team is possible to win at a torrid pace this year.
2016 prediction: 103-59
Chicago Cubs
This is the year. Fresh off their first NLCS appearance since 2003, when Steve Bartman had his say in the now 108 year-long World Series drought, the Chicago Cubs look like a team of destiny. Under the guidance of baseball guru Theo Epstein, who ended the Red Sox curse in 2004, the north siders look primed for October success. Kris Bryant, Anthony Rizzo and Kyle Schwarber are just a few of the rising, young hitters that look to take the Cubs to the promise land. Moreover, a rotation led by NL Cy Young winner Jake Arrieta and ace Jon Lester leads many to believe Cubs that 2016 will finally see the longest championship drought in American sports end.
2016 prediction: 104-58