14 Days of Love Day 8: Valentine's Day Promotions and Sales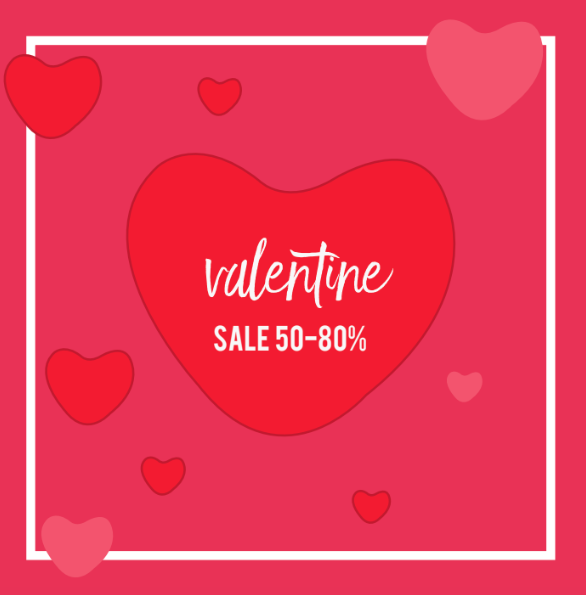 Valentine's Day Promotions and Sales 2020
For many, Valentine's Day marks a day of love for friends and family alike. With amazing promotions and sales on several items, there is lots to love about the day itself, too. Whether at the mall or a restaurant, these promotions are sure to make Valentine's Day a little better for everyone!
Auntie Anne's Heart-Shaped Pretzels, available only on Feb. 14
Get ready, pretzel lovers, for an amazing deal on pretzels! On Feb. 14, one can buy a pretzel in a heart shape. One can buy the heart-shaped pretzel in Original or Cinnamon Sugar. Additionally, the company is offering a "Buy One, Get One," or BOGO promotion for these pretzels, redeemable on Valentine's Day. Customers save $3.29 when using the BOGO promotion, and one can find the store in multiple locations throughout Miami. 
Dunkin' Munchkins Sale, on now until Feb. 29
This month, Dunkin' is offering a terrific sale on one of their most popular products, munchkins. Throughout the month, one can buy 10 munchkin donuts for $2. The donut assortment comes in multiple flavors, including glazed, glazed chocolate, blueberry glazed, jelly, powdered sugar and cinnamon.
Although they will not be on sale, Dunkin' released multiple new donut flavors and drink options in honor of Valentine's Day. Their donut assortment includes heart-shaped donuts and its first donut ever to include two fillings. Moreover, Dunkin' features limited edition drinks for the season, including the Pink Velvet Macchiato and Pink Velvet signature latte. 
California Pizza Kitchen Dinner Sale, available from Feb. 11-16
The popular restaurant is showing love this Valentine's Day with deals and steals on their menu. California Pizza Kitchen offers a $35 meal for two, which includes an appetizer, two entrees and a dessert. Guests can dine at any time and will also receive a BOGO offer for their return visit. Back by popular demand, the restaurant will also feature heart-shaped pizzas at no additional charge. Promotions start on Feb. 11 and will run until Feb.16. Any CPK location has this offer.
The Fresh Market, Valentine's Roses and Dinner, pre-order now until Feb. 12
Having a meal at home with loved ones can make for a memorable Valentine's Day. This Valentine's Day, grocery store The Fresh Market is offering a deal on a dinner for two. For $50, one can get a complete menu of two entrees, two appetizers, chocolate-dipped strawberries and a dozen roses! Entree choices include delicacies like filet mignon, lump crab cake or chilled sea bass, and side choices include roasted asparagus or mascarpone potatoes. 
Party City Balloon Sale, available now
Party City is notorious for its holiday decorations. This Valentine's season, one can save $9 or more on Valentine's Day heart-shaped balloons. The balloons come in a bundle of 15 and cost only $12. Additionally, one can get 15% off any purchase over $39 if the purchase is made online. The store also sells Valentine's Day party decorations, gifts, candy and tableware for relatively inexpensive prices.