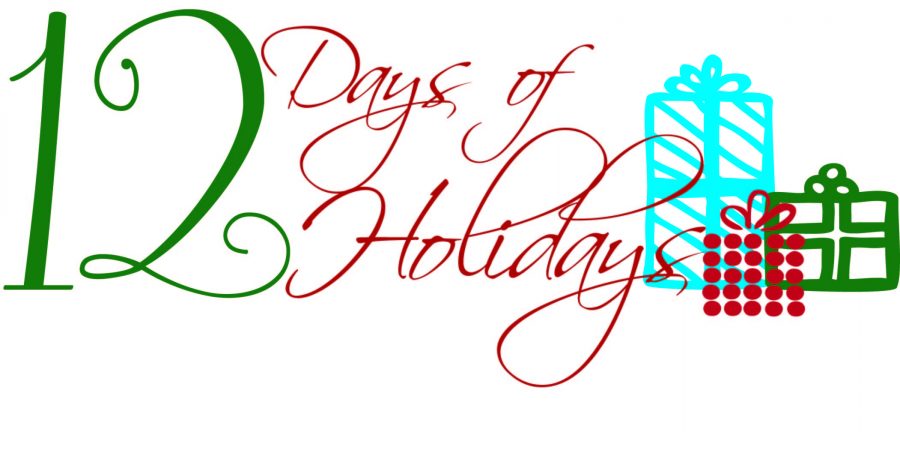 Performing Arts department puts Panthers in the holiday spirit
December 17, 2016
On Thursday, Dec. 15, the Palmetto Performing Arts department displayed all the wit and talent of its students. As the jazz band played the classic ballads that come with the season, viewers in the halls outside the auditorium soaked in the Art Walk, featuring the works of Palmetto's Fine Arts students.
When one of Santa's reindeer hurries to tell the others about Rudolph's disappearance, they – along with Frosty the Snowman and Santa himself – seek out their shiny-nosed friend in time for Christmas. Throughout the show, Santa's reindeer, elves and other festive holiday characters, performed by Drama's Acting 2 class, entertained the audience between performances during their wild goose chase for Rudolph and back again to the North Pole.
For a brother and sister, the Holiday Show gave them their first opportunity to perform two separate solos on the same stage. Sophomore Kelly Culhaine took the more harmonious approach and her brother, junior Brien Culhaine, took the more jazzy approach. Seeing both of her kids on stage brought a proud smile to their mother's face.
"I'm really happy that we have this wonderful opportunity to sing with the jazz band," Kelly Culhaine said. "It's even better that we can both do it together."
Among the freshman who were able to perform – many of them for their first time on Palmetto's stage – Shantall Martinez overcame the pre-show nervousness of bearing one of the flags with the Chattonettes.
"I thought I was going to mess up because this was actually my first time performing with the flag and dancing with the flag, but no, I did good," Martinez said. "I couldn't stop smiling."
Stage manager and junior Valerie Stegman expressed her content with the final outcome as well. Stegman claimed it was difficult to have only one all-day rehearsal, where they worked backwards from the end of Act 2 to the beginning of the show, but they overcame any obstacles by showtime.
"For a majority of them, it was their first time working on a show like this alone," Stegman said. "It was our sound guy's first time riding nine microphones at the same time, and for lights, it was his first time doing a show so intense and with a full house."
The Holiday Show gave rookies a chance to shine behind the scenes as well as on stage.
"It definitely was [a success]," Stegman said. "After the show, I felt proud of my techies. We were able to do everything and make the show so beautiful."