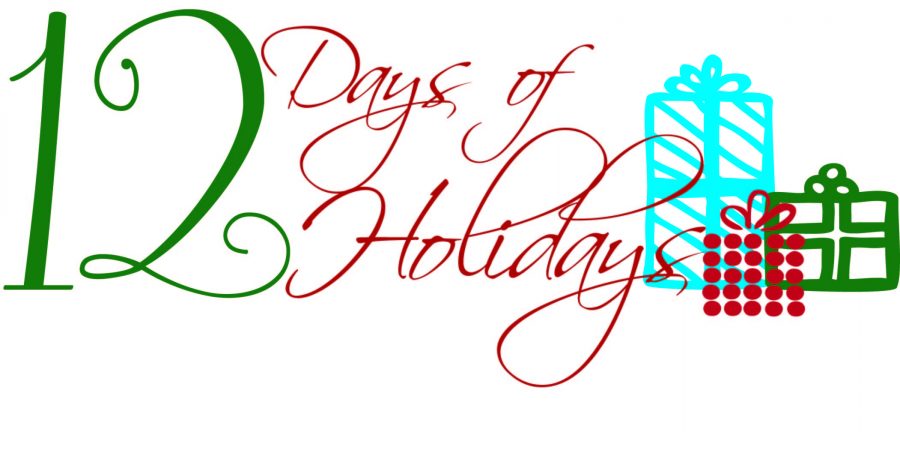 No time for cheer
December 15, 2016
It's beginning to look a lot like Christmas, and everywhere you go, the Christmas displays and commercials remind you that school does not end until, well, the eve of Christmas Eve. Lovely.
Schools got off for break on Dec. 18, 2015 last school year, giving parents and last-minute shoppers a few days to send out gifts and cross their fingers until they arrived on time. This year's schedule leaves no time for dilly dallying, forcing people to get an early start on their shopping and a late start on their traveling at the expense of missing class.
The holidays surely mean more than gift-giving, and this year's schedule managed to disturb family time as well. Starting next week, most colleges release their students and employees for their two-week vacation and return a week earlier than elementary and secondary schools, reducing family time to about a week. This will likely cause a few gray hairs for busy parents wondering who will watch with their young kids in January when they return to work.
Singers from past eras have serenaded to us that this is "the most wonderful time of the year," yet the calendar restricts people from getting in the holiday spirit. How are the holiday fanatics expected to prepare their homes for the annual holiday party with less than 24 hours to spare? Granted, education comes first, and Miami-Dade County Public Schools already lost a considerable number of days to voting at the polls and light hurricane warnings so far. On the contrary, students are more likely to focus on their studies without the distractions of holiday cheer. Instead of curling up in a blanket with family and friends to watch Rudolph and Frosty on the screen, students will have to put the blinders on to the perky music and stick their noses in a textbook, dreaming of GPAs rather than sugar plums.
Traveling poses another looming problem. Although public schools expect their students to diligently cross their t's and dot their i's next week, attendance records will not stop parents from pulling their kids out of school for their family vacation. With only a fraction of students attending school the last few days, teachers will be forced to postpone assignments for after the break, stealing more precious time away from their curriculums.
Regardless of who holds responsibility for this year's whacky schedule, the reality remains that students will have to compromise holiday cheer for studying. Some students shall spend the additional time leftover in the new year to complete homework instead of cherishing the love that comes from family earlier in the holiday season. Thank you, MDCPS, for making this year's holidays just a notch more stressful than they already are.