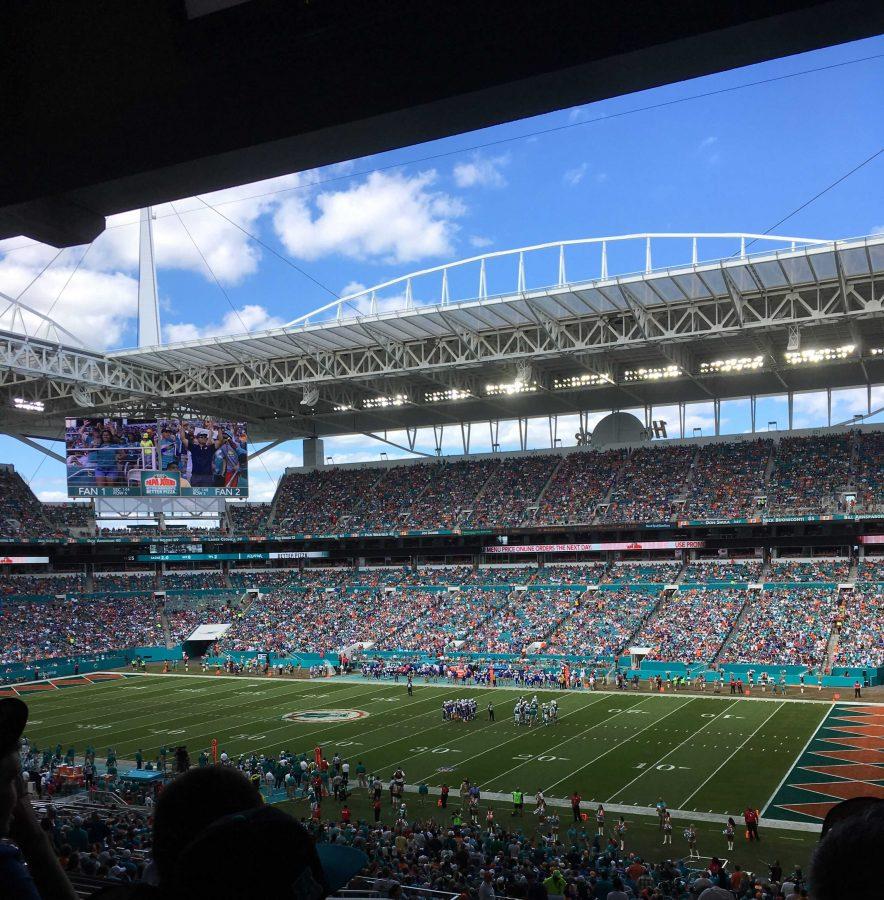 Dolphins turnaround season provides rare optimism
December 1, 2016
The Miami Dolphins, with a current record of 7-4, could possibly make the playoffs for the first time since 2008. This is the same Miami Dolphins that year after year seemed to find a way to mess things up. Whether it be a loss in the last game of the season for the playoff spot or missing a last minute field goal, your Miami Dolphins have found a way to make it happen.
"It becomes the same thing every single year, the expectations are set high and we always perform low," sophomore Frank Montes said. "The franchise is becoming the laughing stock of the NFL but things seem to be changing this year for the better."
All of this seems to be coming to an end with the leadership of Ryan Tannehill, the guidance from head coach Adam Gase, or even the offensive line which has been extremely injury prone over the past couple years. The Dolphins are currently on a six game winning streak and cannot be stopped. Now some may argue that these teams have not been top tier, but the players have gone into games with the mindset of walking out with a win no matter who they play.
The Dolphins now have the number six seed in the American Football Conference and the final wild card spot. The Kansas City Chiefs hold the number one wild card spot. The Dolphins are going to be tested with the last three games of the season against divisional rivals. The New England Patriots, Buffalo Bills and New York Jets have always stood in the way of a Dolphin playoff berth. The Dolphins must rise to the occasion and beat these teams with a history of causing problems should they make the playoffs.
"Our defense needs to step up against top-tier quarterbacks like Tom Brady, along with Ryan Tannehill, stepping up and continuing his leadership on the field and in the locker room," sophomore Joseph Faradji said.
With a win this week against the Baltimore Ravens, who now hold the number three seed in the AFC, the Dolphins could propel themselves to a more substantial playoff spot. If Miami can obtain a better playoff spot, a loss later in the year against division rivals would not be the end of the world.
"The Dolphins are going to need to attack the Ravens secondary due to the Ravens' run defense being ranked number one in the NFL," sophomore Jonathan Chen said.
All in all, the Dolphins are going to need to step it up for these last few games which will decide if a great Dolphins season falls short once again or if this relatively young team can make a run in the 2016 playoffs.