Day 8: Pressure to Perform: On the field and in the bedroom
February 8, 2016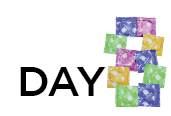 With the 50th Super Bowl in our near hindsight, it is clear that athletes are held to a high standard of performance, due to the popularity and pressure they face from themselves, coaches and outsiders. This same pressure to perform often persists in sexual settings. When the two are placed together, conflicting ideas collide.
During the 2014 World Cup, many teams famously banned their players from engaging in sexual intercourse out of fear that it would interfere with their athletic prowess. Bosnia-Herzegovina's head coach, Safet Susic, placed his players under complete forbiddance from sex while France's players operated under a more lenient restriction, in which they could partake in sex so long as it did not hinder their sleep.  
"A good night's sleep is probably one of, if not the, most important part of being an athlete," personal trainer Christopher Reckdahl said. "Anything that gets in the way of sleep will keep an athlete from doing their best."
According to a study published in the Clinical Journal of Sports Medicine, sexual intercourse only burns about 25-50 calories, so physical exhaustion can certainly be eliminated as a hindrance to athletic performance. Some argue, however, that the distraction does not come with the act itself, rather with the pursual of sex. Unless one is finding physical fulfillment from their spouse or committed significant other, a chase is typically involved in finding a partner to satisfy their sexual desires.
"I advise a lot of my clients to delete their dating accounts from their phones before a big race or competition," Reckdahl said. "That alone is half of the distraction that sex creates."
Palmetto graduate and Eastern University basketball player, London Duran, has a divided opinion on the matter.
"Personally, I don't feel as though sex directly affects my game," Duran said. "But it definitely tires me out before practice which means I don't always get the most out of my practices."
Otherwise, some find sex to be a stress reliever and a great method to distract themselves from the pressure to perform in their sport. Endorphins, neurotransmitters released in the brain, are released during sex and are responsible for the pleasure and euphoric feeling that one may experience. Endorphins are also released during aggressive exercise in order to control pain, commonly known as "the runner's high."
"Some of my other clients also claim that engaging in sex before a workout hypes them up in a way that no pre-workout supplement can," Reckdahl said.
No conclusive evidence points to sex as a distractor or an enhancer for athletic performance and for that reason, one must decide on an individual basis whether or not to engage in sexual activity prior to a sporting event.
"At the end of the day everybody's body is different and what works for some might not work for others," Reckdahl said. "The most important thing is to listen to your body and do what makes you feel your best."