A day at the zoo: Senior Picnic 2016
March 10, 2016
Eleven buses, 32 chaperones and more than 600 seniors spent the day at Zoo Miami on Tuesday, March 8, for the annual Senior Picnic. Zoo Miami closed off a section of the zoo just for Palmetto, filled with picnic benches, cotton candy, popcorn stations and activities such as pedestal jousting, rock climbing, slides and more.
Seniors had the opportunity to explore the zoo, traveling from region to region in search of the native creatures. Whether they were feeding the giraffes or staring at the elephants, seniors spent a day to remember at the zoo.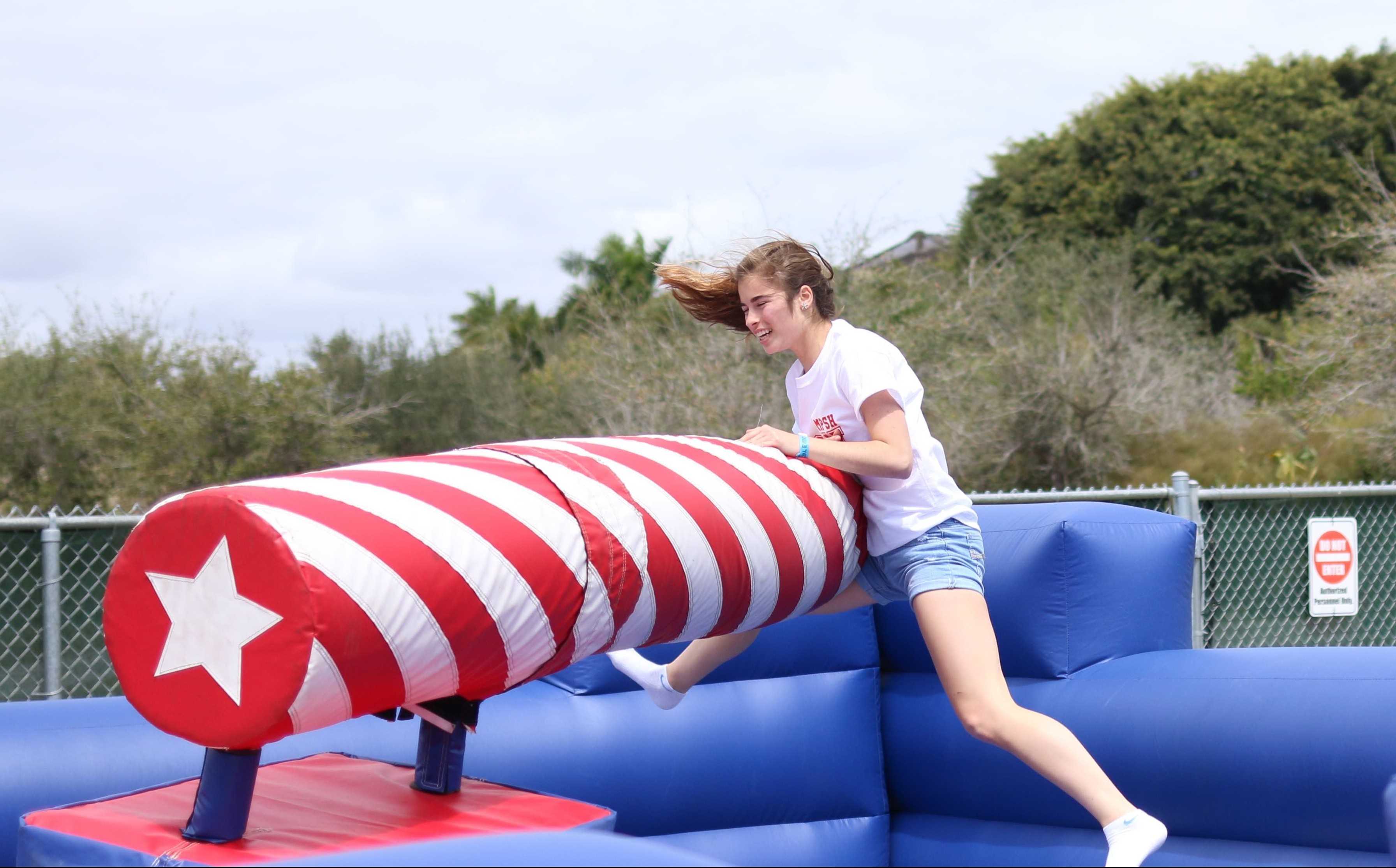 After a barbecue lunch, many seniors rushed to the beach volleyball court and endured long lines for the rock climbing walls.
"The inflatable set of games were hilarious to participate in or just to watch, especially trying to jump over the
pole that kept swinging around. I fell on my face a couple of times." senior Kayla Buttafuoco said.
While seniors explored Zoo Miami on foot, teachers took a different approach. They pedaled a covered bike cart, avoiding the direct sunlight and exhaustion of walking the 1.156 square miles of the zoo.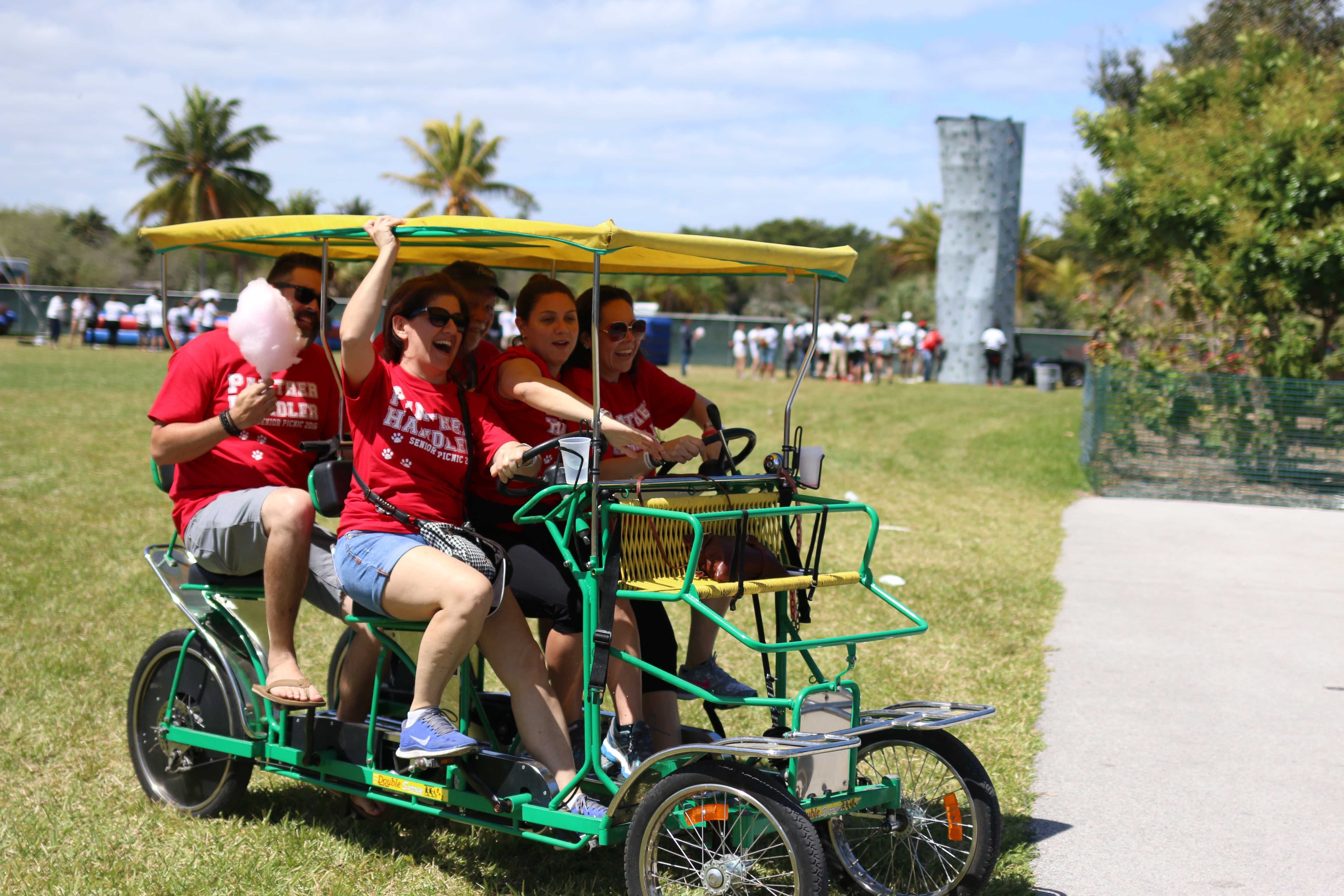 Seniors boarded the busses back to school, exhausted and ready to go home. Avoiding three hours of second and fifth period, the second-semester seniors enjoyed valuable bonding time.