5 things you miss from elementary school
March 1, 2016
Whether it's a trip to the school store before school or playing on the playground during recess, elementary school was an important part of our early childhood development. It was where we made our first friend, learned our ABCs and 123s. Elementary school set the foundation for our education. In addition to just academics, elementary school taught us key skills that will help us in the future.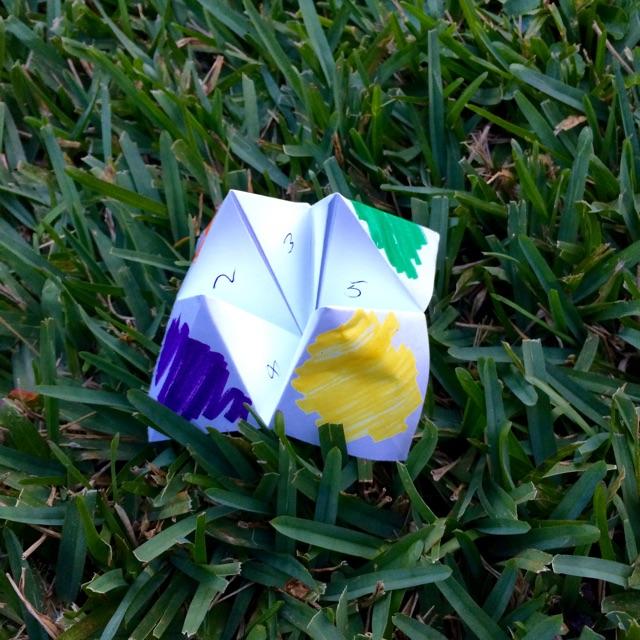 How to tell our friend's fortunes and predict the future. These fortunes tellers made from a simple piece of paper and markers monopolized playground rules. When we were supposed to be playing games outside, there was always one child sitting in the corner holding their fortune teller, with other kids lined up waiting to be told their fate.

The second the kid sitting in the back desk popped off the top of the tall thin cylindrical container, the waft of chocolate traveled throughout the classroom. By then, everyone knew that they were using a Smencil. Elementary school students lined up at the school store, waiting to get a hold on these valuable sweet-smelling writing utensils, which come in flavor a such cotton candy, birthday cake, chocolate and bubblegum.

The origami frog hopped across students desks, letting kids bring their pet to school everyday and make new one's with merely a sheet of copy paper. If you could make one of these, you were the popular kid and served as the frog supplier for the class.
Is it a monkey? A buffalo? An elephant? Animal crackers were an elementary school staple, serving as the 24/7 snack. No one actually knew what shape these cookies were but kids of all ages enjoyed their mysterious yet delicious taste, as well as playing zoo before eating them.

Red rover. The most painful, fun and competitive elementary school playground activity. Recess meant two things: fresh air and sore arms. After the two most popular kids picked their teams, student would race across the field trying to break the barriers the other team created with their arms. This game, however, was forbidden because it consistently endangered student's arms and bodies.