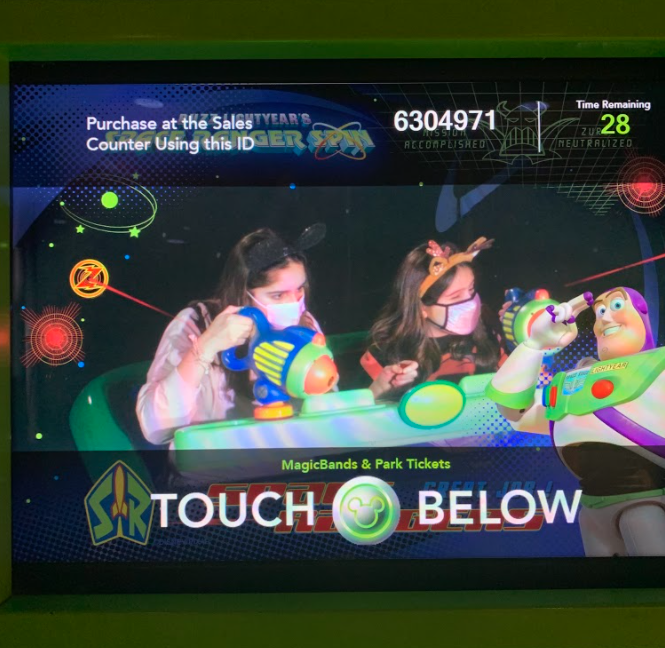 Cristele Moztarzadeh
People often visit Orlando because of its abundance of theme parks, and it appears that COVID-19 has not weakened people's desire for fun (yet safe) times, myself included. This past winter break, I went to Orlando to take my sister to Disney's Magic Kingdom for her first time. 
We took every precaution possible during our time there; we remained constantly equipped with hand sanitizer and extra masks and maintained the proper six foot distance from others as best we could. I had gone to Universal a month prior and, with these same precautions, avoided contracting the virus. 
This visit went smoothly for the most part. However, I found that, despite the Disney employees following similar guidelines to those at Universal, many of the Disney-goers did not adhere to them. 
I often found myself inching away from other visitors when they did not care for the six foot required space between us, and saw many visitors acting irresponsibly throughout the day. The employees try their best to effectively prevent the spread of COVID-19; they frequently clean the rides and Disney only allows a certain number of visitors per day now, but I definitely felt like some people could have acted more conscientiously. 
Besides this somewhat recurring lack of wariness towards COVID-19 safety measures, Disney was enjoyable. The employees were extremely helpful and gleeful, and the overall atmosphere of Disney never fails to put me in a good mood. Some descriptions of my favorite Magic Kingdom attractions lie below: 
Space Mountain: I recommend that anyone who visits Magic Kingdom rides this thrilling roller coaster. I do not consider myself a roller coaster enthusiast, but I find Space Mountain fun for all ages. The ride moves fast and takes place in the dark, so the riders remain unbeknownst to what may happen next. 
Splash Mountain: This water ride, a fan-favorite, has one large drop that may scare younger kids from the looks of it, but it is really not all that bad.  I would recommend bringing a poncho for this ride if you do not want to get too wet. 
The Haunted Mansion: I would recommend this ride for anybody going with a younger sibling; my nine-year old sister loved it. The ride moves slowly and takes passengers through a child-friendly haunted house. 
Peter Pan's Flight: On this ride — similar to the Haunted Mansion in terms of its pacing — passengers find themselves on a flying ship like the one in the classic Disney movie "Peter Pan," travelling through the movie with Peter and the rest of the gang. You see Wendy and the mermaids, as well as the evil Captain Hook losing to Peter Pan. 
First time visitors should consider taking the ferry from the parking lot to the theme park itself. Many people do not know about the transportation boat, and I feel like it adds some excitement to the day for kids and even adults, too! 
Anyone considering visiting Disney should make sure to check the website, as some rides have closed due to COVID-19 and hours have changed. One should also make sure to follow all safety guidelines in order to keep themselves and others safe.