The Memory of Stan Lee
November 26, 2018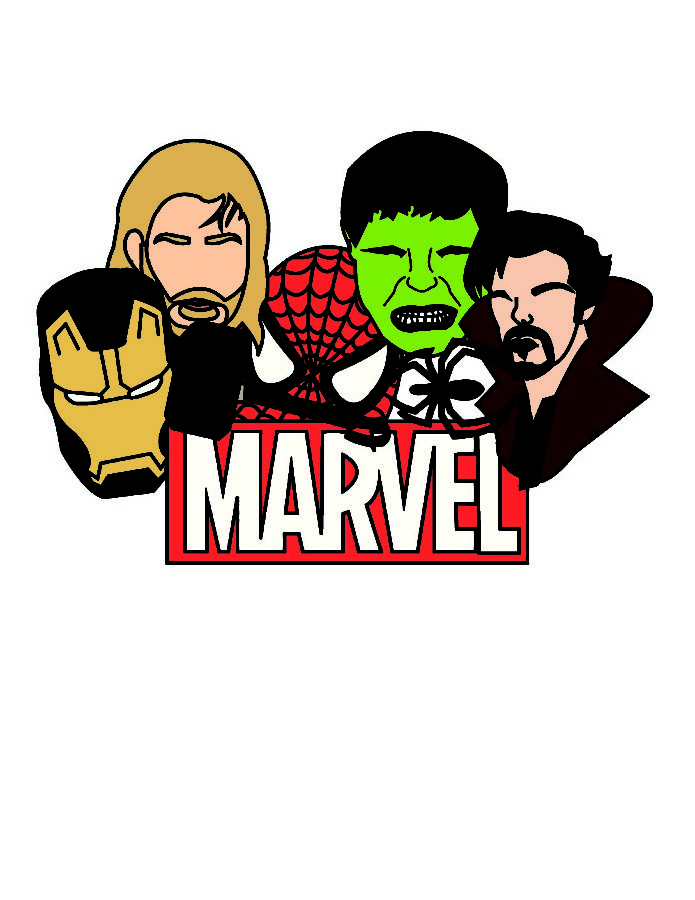 Whether it was the world-renowned characters he created or his witty cameos in nearly every Marvel movie, Stan Lee has been a household name for people everywhere. The man who helped create Spider-Man, Iron Man, Black Panther, the Hulk and several other famous Marvel characters passed away on Nov. 12 after a long battle with pneumonia. However, his legacy will not disappear as fans remember the man who changed the world of comics forever.
Stanley Martin Lieber was born Dec. 28, 1922 in New York City. In 1939, he became an assistant at Timely Comics, which was rebranded as Atlas Comics in 1950 and eventually evolved into Marvel Comics in 1961. Lieber slowly worked his way up from an assistant to writing his own comics, starting with "Captain America Foils the Traitor's Revenge," the third issue of Captain America Comics. This marked the first time Lieber used the pen name Stan Lee, which he legally changed  his name to years later. Lee ended up as the Editor-in-Chief of the comic book division of Timely Comics in 1941.
Lee entered the United States Army in 1942 as a member of the Signal Corps. He was transferred to the Training Film Division where he helped create training films for the military, and sometimes had the opportunity to create cartoons. Lee returned to his post as Editor-in-Chief in 1945 when World War II ended.
In the 1950s', superhero stories became a very popular genre of comics. Whenever Lee created any of his characters, he focused on showing their human side just as much as their hero side, ensuring he featured their flaws to make them relatable. Lee created the Fantastic Four as his first group of superheroes, alongside fellow famous comic book writer and artist, Jack Kirby.
Due to the success of the Fantastic Four, Lee went on to create several more superheroes alongside Kirby and other comic writers. He created Thor, the Hulk, the X-Men and Iron Man with Kirby; Spider-Man and Doctor Strange with Steve Ditko. Eventually, Lee became the publisher of Marvel Comics in 1972.
Lee stepped away from his duties at Marvel in the 1990s', but was far from disappearing from the public eye. In his later years, Lee was well known for his often humorous cameos in several Marvel films. His first cameo came as a juror in the 1989 TV movie "The Trial of the Incredible Hulk." Most of Lee's cameos came from films in the Marvel Cinematic Universe, although he did appear in several films that did not fall under the MCU despite also being characters created by Lee.
Here is a list of all the cameos Lee made in Marvel Cinematic Universe movies:
A Hugh Hefner look-alike (Iron Man).

A civilian who drinks a soda with the Hulk's blood (The Incredible Hulk).

A Larry King look-alike (Iron Man 2).

A man who tries to move Thor's hammer with his truck (Thor).

A World War II general (Captain America: The First Avenger).

A man who is skeptical of superheroes in New York (The Avengers).

A beauty pageant judge (Iron Man 3).

A psych ward patient (Thor: The Dark World).

A Smithsonian security guard who mutters "I am so fired." (Captain America: The Winter Soldier).

A ladies man flirting with younger women on the planet of Xandar (Guardians of the Galaxy).

A World War II veteran who is unable to handle a shot of Asgardian liquor (Avengers: Age of Ultron).

A bartender in Ant-Man.

A delivery man who refers to Tony Stark as "Tony Stank" (Captain America: Civil War).

A bus rider who doesn't note a battle going on next to him (Doctor Strange).

A storyteller who gets abandoned (Guardians of the Galaxy, Vol. 2).

An old man who is annoyed by Spider-Man's antics (Spider-Man: Homecoming).

A barber who cuts Thor's hair (Thor: Ragnarok).

A gambler in a South Korean casino (Black Panther).

A school bus driver who yells at his students, "What's the matter with you kids? You've never seen a spaceship before?" (Avengers: Infinity War).

A man whose car was shrunk by the Wasp. (Ant-Man and the Wasp).
But despite all his cameos, the character comic fans will remember the most was the cheerful, upbeat man that was Stan Lee.