Rounding the Bases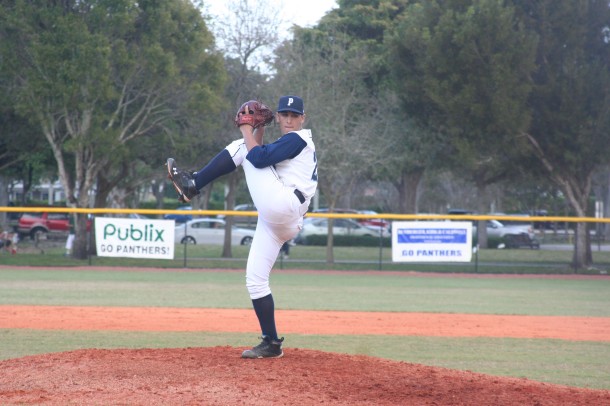 Taiwo Alonge, Staff Writer
March 7, 2011
The sweet sound of a bat hitting a baseball has finally returned; baseball season has commenced. Let the games begin.
This year's team is poised to make big steps and looks to surpass its final destination from last season with strong sophomore, junior and senior classes. Last season, four sophomores played on the varsity team and they are continuing their participation on the team  with  newer and larger roles.
"I think we have a really strong team this year and if we work hard, I know we have the talent to make it to and win states," junior Brandon Kacer said.
Another underclassmen who plans to make a big impact in their second season is sophomore starter Riley Delgado. Last season Delgado led the team in hitting and made second team all-Dade as a freshman.
"He [Delgado] is a legit second -year player as a sophomore," Coach Michael Klekotka said. "There are plenty of guys at other schools who make varsity as freshmen but don't get to see the field. Delgado isn't one of those kids; he's the real deal."
Other sophomores on the varsity squad are Nikolas Greuner and Michael Wall.
"We have a solid roster. From seniors to sophomores, all our players are talented," junior Griffin Goldman said.
Last year, the Panthers won the Sarasota Classic, a 16-team tournament that takes place during spring break. The Panthers are the first and only team from Miami- Dade to win the event.
"It was a great experience for our boys. We're going back again this spring break to defend our title," Klekotka said.
The team's seniors are playing with a chip on their shoulder and desire redeeming themselves from last season's short-lived post-season. Senior Michael Cetta, the starting pitcher, is a big recruit and has received looks from major league scouts.
"We want to have a good year," Cetta said. "We want to have a successful regular season and post-season."
Yale Sanford and Dustin "Bones" Delgado are two other seniors who have played  many innings in their Panther uniforms and see success in the team's future.
"This is our year," Delgado said. "Winning is our only option."