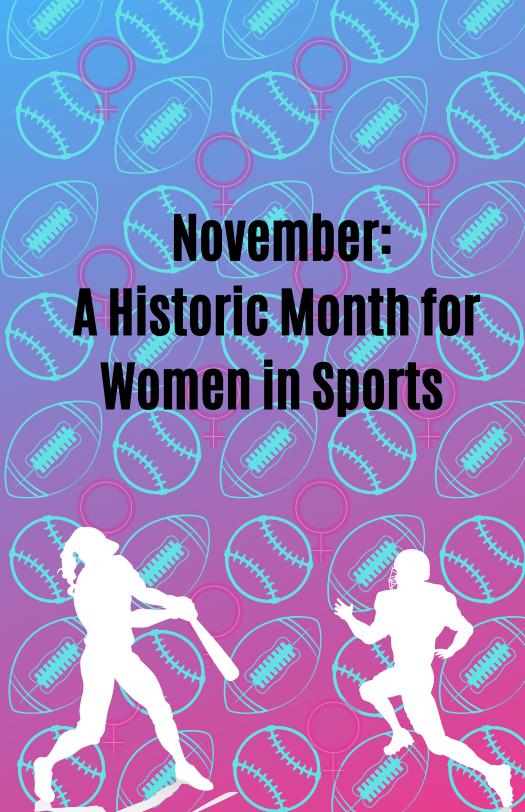 Sydney Campbell
This November, women made history within the sports industry, first in Major League Baseball, then in the National Collegiate Athletic Association Football and finally, in the National Football League.
It all started on Friday, Nov. 13 when the Miami Marlins Chief Executive Officer, Derek Jeter, hired Kim Ng as MLB's first female general manager. This means that not only does Ng serve as the highest-ranking woman in MLB history, but also the first Asian-American to hold the general manager position.
Ng started off her career as an intern with the Chicago White Sox in 1990. She then went on to make history for the New York Yankees in 1998 as the youngest assistant manager. She rose again in rank in 2001, when she served as the vice president and assistant general manager for the Los Angeles Dodgers.
In addition to Ng, Vanderbilt University's starting senior goalkeeper, Sarah Fuller, made history as the first woman to play in a Power Five college football game. On Nov. 28, Fuller joined Vanderbilt's football team in a game against the University of Missouri, and made her official debut with a 35-yard kickoff to start the second half of the game. Fuller also made history for the Vanderbilt team as the first woman on the roster.
Fuller sported the number 23 on her back and the phrase "play like a girl" on her helmet. In a Tweet, Fuller explained that Play Like a Girl, a non-profit organization, encourages girls to play sports and get involved in the STEM world.
Fuller's participation in the game sets the stage for generations of future female football players. Miami Palmetto Senior High School students acknowledge Fuller's achievements and believe this could be the beginning of a more fair game.  
"Seeing women like Sarah Fuller be a part of an all men's team, it really gives me hope for the future of female athletes," Palmetto senior and varsity volleyball player Hanna Barczak said. 
Cleveland Brown's chief of staff, Callie Brownson, served as the first woman in the NFL to receive the job of interim position coach. On Nov. 29, in a game against the Jacksonville Jaguars, Brownson stepped up to fill the role of tight ends coach Drew Petzing, who could not attend the game. 
This is not the first time Brownson has made history. In Sept. 2018, she became the first female Division 1 coach for the Dartmouth football team. 
Brownson goes down in the books as the highest- ranking female coach in NFL history, paving the way for future generations.
These women broke gender stereotypes and made history in male-dominated fields, giving girls around the world inspiration that they too can follow their dreams.
"There are so many greatly talented female athletes that aren't taken seriously because of their gender, and I think this is the start of a change on the view of women on the field," Barczak said.