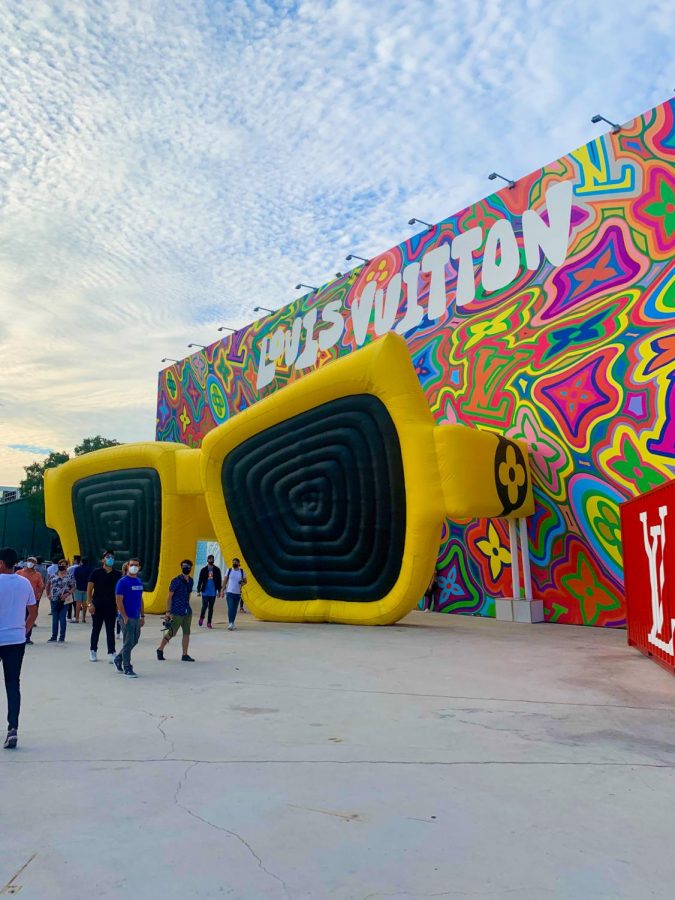 Valentina Caceres
Louis Vuitton, the French luxury brand created by suitcase maker Louis Vuitton Malletier, has branched off the clothing industry and brought art into the fashion world. Artistic director Virgil Abloh has introduced fashion-art installation Louis Vuitton Men's Temporary Residency to all Miami fashion lovers.
Abloh contributes to the fashion industry as an American designer, entrepreneur and DJ. In the beginning of his career, Abloh's first brand, Pyrex Vision, was launched in the state of New York in 2012, according to Vogue. As more fashion critics became aware of his work, Abloh joined Louis Vuitton in 2009. As Louis Vuitton's new Men's Artistic Director, Abloh became one of the first black designers as head of a French fashion house, according to Highsnobiety.
Although some Miami art events were canceled due to the pandemic, like Art Basel, Miami Design District welcomes all to the Louis Vuitton installation. From stops in Shanghai and Tokyo, the pop up headed first to North America with Miami as the very first location. Located at Jungle Plaza in the Miami Design District, the installation includes Louis Vuitton shipping containers, large balloon figures and sculptures. The installation also features a collection of  "The Adventures of Zoom with Friends" created by Abloh during the 2020 Digital Fashion Week in Paris.
The Louis Vuitton x Virgil Abloh installation is only available from Dec. 4, 2020 to Jan. 25, 2021. The outdoor experience is open from Monday to Saturday, 1 p.m. to 8 p.m., and on Sundays, from noon to 5 p.m. Due to the COVID-19 pandemic, the residency provides hand sanitizing stations, social distancing stickers on the floor and requires masks to stay on at all times. No payment is required to enter the event, besides waiting in line. 
Miami Palmetto Senior High School junior Daniella Jimenez attended the exhibit and found the place safe, as everyone was six feet apart and had masks on. Jimenez would go again safely with friends and spend more time in the area as well. 
"My favorite part of the art installation was the Louis Vuitton boxes that had suits and mannequins inside. I took pictures here and enjoyed the way they came out," Jimenez said.