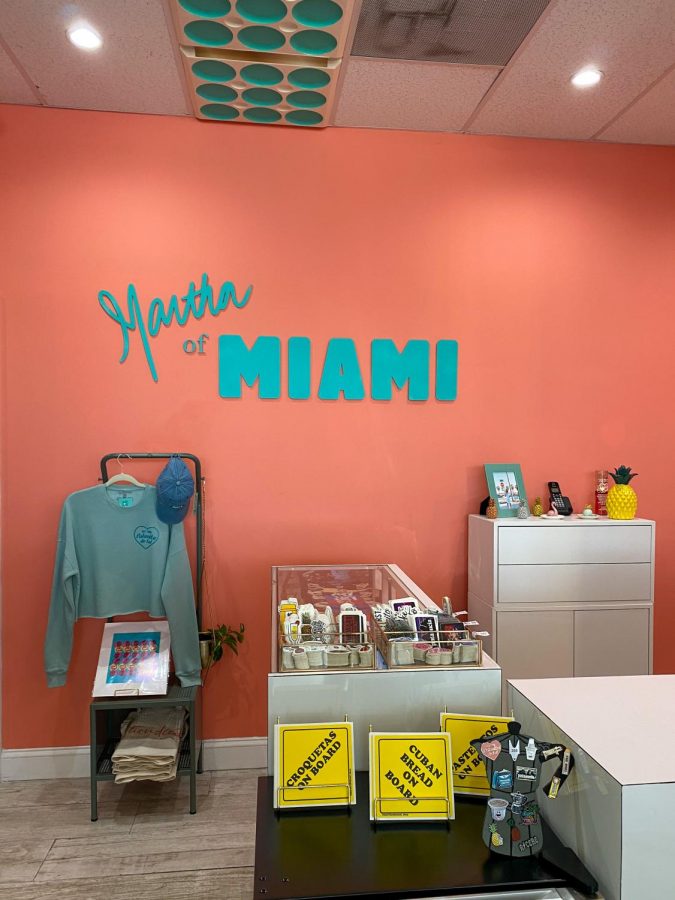 Isabel Lopez
Looking for a new local business to check out? La Tiendecita has all the Miami essentials for tourists, or anyone living in South Florida. 
The retail store operates from 11 a.m. to 7 p.m. Mondays to Fridays and from 11 a.m to 6 p.m. on Saturdays. The store provides female and male apparel, masks and face covers, towels and blankets, child and baby apparel, pins and stickers, hats and candles. 
Business owner Martha Valdes started Martha of Miami's website back in 2015.  As consumers noticed the online store, it developed over the years into a brick-and-mortar store located in Westchester, Florida called La Tiendecita. Valdes, a first-generation Cuban-American woman, sells Miami souvenirs that represent her culture, as well as the city at large.
According to Tripadvisor, some people called the store a "must-visit," with high reviews and details about how much the merchandise represents Miami. Overall, the majority of the reviews are in the "Excellent" or "Very Good" categories, making it an asset to the Miami community. 
"The entire scenery reminded me of the Scarface Cuban diner scene… If Miami was expressed as a store, this would definitely be that store," Miami Palmetto Senior High senior Ginevera Gil said.
Gil visited the store with a couple of friends to seek the essentials in the store. From her experience, Gil thinks of the store as a cute and small shop with products one would not see at any other store.
"Everytime I pass by the FIU area, I tend to swing by La Tiendecita and check out the cool designs in the store," Gil said.
In fact, art deco-inspired the store's look, according to Miami New Times. The store, which has a teal and pink color scheme, has a ton of furniture that matches the Miami vibe. Along with the color scheme, Valdes's store includes an espresso coffee maker, dominoes and spacious Cuban design and layout.