Juice WRLD Dead at 21
On December 8, rap star Juice WRLD died from a seizure in Chicago. He turned 21 on the 2nd. 
The artist, born Jarad Anthony Higgins, arrived at Chicago's Midway International Airport, where the paramedics took him to Advocate Christ Medical Center after he suffered from a "medical emergency." He was incoherent and bleeding from the mouth before he died at 3:14 A.M. 
70 lbs. of marijuana in plastic bags and bottles of what is suspected to be liquid codeine were found with the artist and his entourage's luggage. No one has claimed ownership of the substances. 
The following day the autopsy came back inconclusive. The Medical Examiners Office said cardiac pathology, neuropathology, toxicology and histology testing are needed to determine the cause of death.
Many celebrities used their platforms to send condolences and speak on their devastation.  "God bless him. A young legend," tweeted Rapper Lil Nas X on the day of his death.
 "You had so much further to go, you were just getting started. You'll be missed Juice," said Kehlani.
 At Ski Mask the Slump God's Miami show on December 11th, DJ Scheme opened and played Juice WRLD's hit "Lucid Dreams." The crowd chanted "long live Juice." Nicki Minaj also called Juice WRLD a "kindred soul"  in her acceptance speech at the Billboard Women in Music Awards. 
Juice WRLD came into the limelight through the app "Soundcloud." He posted the track "Lucid Dreams" and "All Girls Are The Same" in 2017. "Lucid Dreams" reached the number 2 spot on the Billboard Hot 100 chart. He was the most streamed, liked and reposted artist on SoundCloud in 2018. 
He grew up in Chicago listening to bands like Escape the Fate, and rappers such as Kid Cudi and Meek Mill. He used music as an emotional escape. 
"Just listening to it was therapy, an escape from everything," said Juice WRLD to the Rolling Stones earlier this year.
4 days after his death, his mother Carmella Wallace released a statement to TMZ regarding the passing of her son. 
"Jarad was a son, brother, grandson, friend and so much more to so many people who wanted more than anything to see him defeat addiction," Wallace said. "We hope his legacy will help others."
About the Writer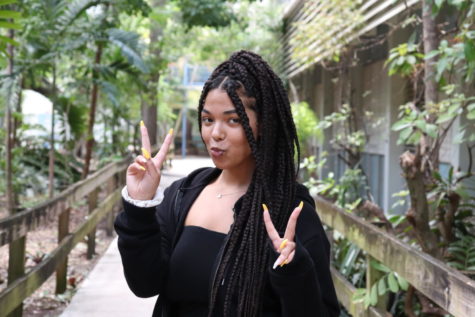 Mobolade Presley, Staff Writer
Mobolade is a sophomore and staff writer. This is her first year on staff, and she looks to improve on her writing flexibility. Outside of newspaper she...