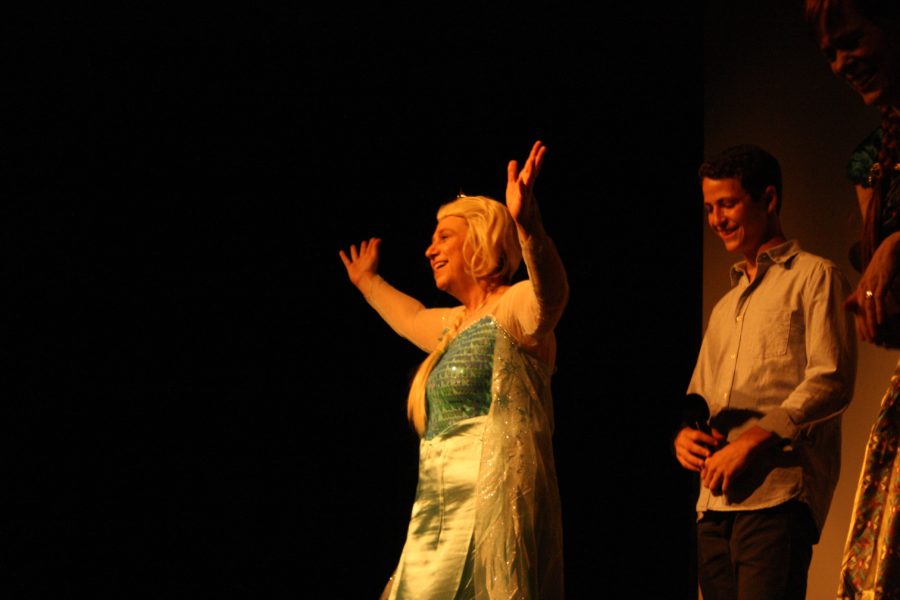 On Tuesday April 18th, Palmetto Senior High's teachers sang on stage and performed for our entertainment. The event was sponsored by the class of 2018 and amused all the other classes.
The Panther Voice started off by introducing the three judges, Danny Pita, Natalia Ortega, and Charles Noguera. After this, the teachers sang their songs and almost each one got chosen to be on one of the judges teams.
The first act was Ms. Young and Mrs. Spivak. The two singing and harmonizing together dropped the jaws of the students watching. Though in the end only Mrs. Spivak went on to round two. The judges having picked only one of them caused the entire audience to roar with laughter.
Next up was Ms. Leonard and Ms. Dillon, who lip-synced along to "I Will Survive" by Gloria Gaynor. They were both dressed in old lady style clothing and makeup. They danced around with chairs across the stage. They also went on to round two.
Mr. G and Ms. Brid took the stage next. They sang a spanish song along with other school staff members. They also did not advance to round two.
Up next was Ms. Barson, who performed a duet with a man who the judges could not even recognize. Though the judges said they had great chemistry and sang amazingly together, Ms. Barson stated that she could not choose which team she wanted to be on so she backed out of the competition entirely.
Mr. Olivia went up next, singing another spanish song. He was accompanied by a few backup dancers. He seemed to have quite a fan base since before and after he went on students chanted his name. He ended up moving on to the second round.
Ms. Calzadilla and Ms. Farkas went on stage followed by a bunch of students. They sang and danced around to "Closer" by the Chainsmokers ft. Halsey. They did not make it to round two despite how much fun they were having on stage.
Last up were two english teachers, Mrs. Perse and Mrs. Pulido. The two dressed up as Anna and Elsa from Disney's Frozen and sang the song "Let It Go" from the movie. The entire crowd sang along with the teachers. In the end they did not make it to round two.
The three teachers who made it to the second round performed once more before declaring the winner. The judges passed around glow in the dark sticks for people to wear or wave around. Each little glow stick was a different color to represent the different round two competitors.
In the end Mr. Olivia won the competition and Danny Pita won Best Judge. Spectators subsequently waved their red glow bands for the winners and headed home after a night of unique entertainment.