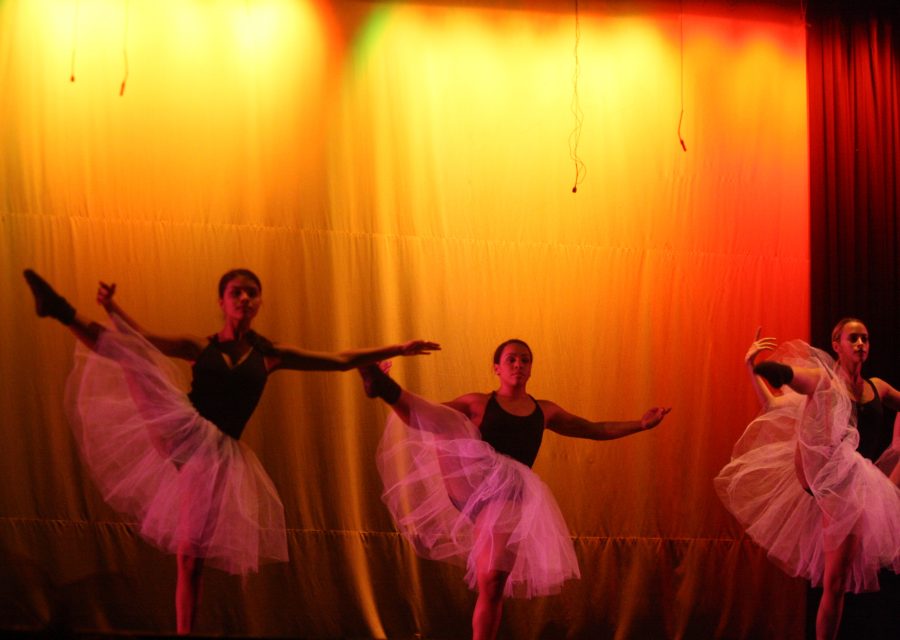 Every year Palmetto's dance show rolls around and gives students a chance to showcase their hard work and talent. With help from enchanting background lighting and music to set the mood, the dancers put on an exceptional show for an auditorium full of proud parents and supportive friends.
"We did a lot of practices and rehearsals," sophomore Shannon Brandow said. "Ever since the beginning of the year we have been practicing, starting with our[American Dance Alliance] camp over the summer where they taught us the dances and we learned them."
The show was an hour long and featured not only dance students levels one through four, but the Variations team as well. The dances varied from upbeat hip hop to graceful ballet. Variations dancers were accompanied by their male counterparts, the Variations Sweethearts. They began and ended each dance with their dark silhouettes against a vividly lit background.
"I don't know much about dance but it was obvious that there was lots of effort and charisma in the show," sophomore Kate Elson said. "There was a wide range of dances in the show, which I liked."
The dances were taught by Ms.Gonzalez-Gazzola, who coached the dancers and aided them in achieving a successful dance show.
"Oh I love her," Brandow said about  Ms.Gonzalez-Gazzola. "She's such a good teacher."
The dance program has united students and created a family through the practices and time they spend together preparing for the shows.
"At the actual show we did a stretch altogether while people were performing. We would go over the dances outside so it was quiet," junior Daniella Herman said."I think it went really smoothly and there were no mistakes."