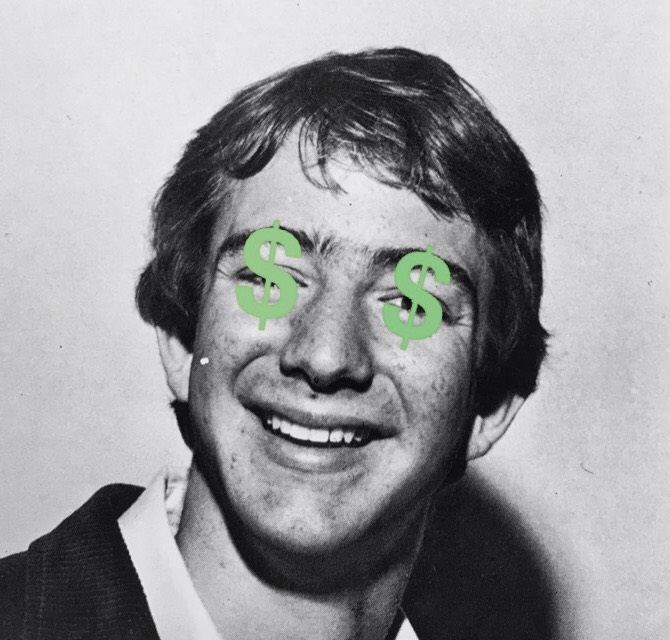 Hey Jeff, Things Aren't Working Out Between Us
February 6, 2018
Love and business do not like each other. As Amazon continues its process of finding its second headquarters to accompany Seattle's, don't expect Jeff Bezos, Palmetto class of 1982 valedictorian, to choose the city that raised him because it has a special place in his heart.
Bezos, the founder and CEO of Amazon, owner of the Washington Post and earth's richest human, can boost Miami's economy in a way unseen since drug kingpins built a coked up city skyline in the '80s. However, it's difficult to believe Amazon will invest in a city which could be flooded by the imminent effects of rising sea levels that can turn the city into the next Atlantis.
It would make sense for Bezos to pick D.C. and benefit in lobbying political power away from highly, highly respected President Trump or other politicians for that matter. Choosing a spot in the New York metropolitan area would similarly be effective, as the company would be investing in the most internationally relevant U.S. city, one that also mirrors Seattle's Starbucks infatuation, with 277 stores according to the Seattle Times.
The mere fact that Bezos, who boasts a $118.8 billion net worth according to Forbes, has donated $5,000 in pocket change to Palmetto is absurd.
South Florida, on the other hand, hasn't wanted a free agent so badly since when LeBron James took his talents to South Beach in 2010. The prospect of 50,000 new job opportunities generating an average income of $100,000 according to the Miami Herald, understandably causes many city governments to bend over backwards for an Amazon headquarters.
Members of the Miami-Dade Beacon Council, the group tasked with luring Amazon, will try to sell the creation of the Miami Innovation District. Really, though, they'll be selling a proposed Overtown project that could become Miami's glitziest act of gentrification since Wynwood.
The project\ would accommodate Amazon's ask for only eight million square feet of office space adjacent to towers being built for the Miami Worldcenter project. Miami's lead proposal, expects to take up 30 acres of 'prime' real estate.
The Innovation District is one of eight proposed South Florida plans presented to Bezos and Amazon, with five in Dade County, two in Broward and one by The Winter White House in Palm Beach. South Florida will go all in for their neglectful son, and the 305 can tout an international reach that supersedes Pitbull's bilingual party hits.
Miami can bridge Amazon's influence to Latin America and Western Europe. However, the city has as many deficiencies such as global warming and infrastructure issues, and like top-level universities choosing the applicants they want, one would expect Amazon is taking a holistic approach. If that's the case, Bezos will reject Miami. Too bad.
The pride of Palmetto is years ahead of all of us. His intentions to explore space through Blue Origin and to test the societal effectiveness of drones and Artificial Intelligence in Amazon can change the world for the better.
Jeff's blatant lack of investment in Palmetto and South Florida will most likely indicate where his heart is as Valentine's Day and a groundbreaking announcement awaits. There will be no party in the city where the heat is on.