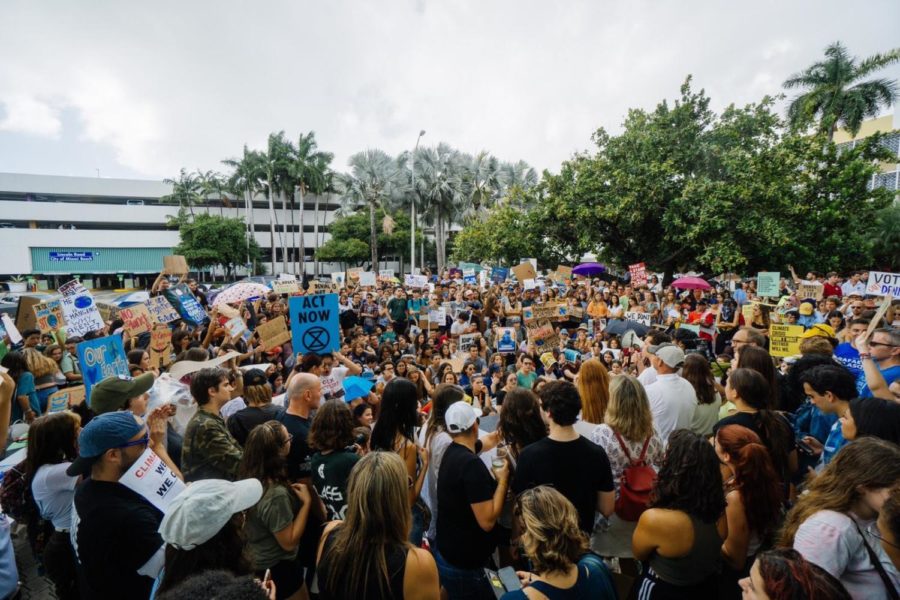 Courtesy of genCLEO
Donald Trump recently tweeted a sarcastic comment at Greta Thunberg, a 16-year-old climate change activist, saying that she seemed like a happy girl who was very excited about the future. While this may seem like a sweet sentiment, the tweet came in response to Thunberg's speech at the United Nations Climate Action Summit, where she challenged lawmakers to propose legislation and confront climate change head on.
This tweet is largely unacceptable, and serves as a prime example of why the younger generation needs to vote government officials who do not support climate action out of office. Officials who do not care about the well-being of the Earth and its inhabitants have to go, and quickly, considering we collectively have less than 20 years to ensure human survival on the planet. 
We do have the ability to vote a President into office who will fight for us, who will fight for the Earth. With 2020 rapidly approaching, the more people who register to vote and choose against climate change ignoring politicians, the better.
Thunberg deserves the respect of any other politician or adult activist. The amount of work she has put into her 16 years on this Earth is more than a majority can say they did in a lifetime, and she deserves to be recognized for her efforts. 
There is absolutely no reason why any politician should mock a teenager doing their best to help people survive and end suffering, especially when that teenager fights for an issue that will affect all of us, that is nonpartisan and that involves the future of the human race as a whole. It is time for all of us that understand the looming fight against climate change to stand up and take action. If we continue to allow this level of ignorance to thrive in public office, then we let climate change win. And we cannot continue to allow that to happen.