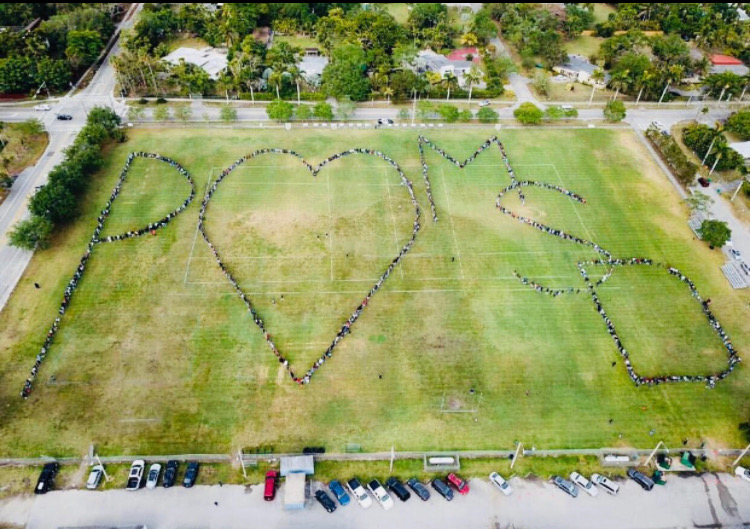 Tomorrow marks two years since the Marjory Stoneman Douglas shooting in Parkland, Florida that killed 14 students and three teachers and injured 17 others. An unexpected tragedy, the shooting prompted countrywide debates about gun control and what should be done to protect other students.
The shooting greatly affected the Parkland community. Those who knew the victims mourned them under the country's scrutiny, often taking to the media to tell their stories. The victims, in alphabetical order, are as follows: Alyssa Alhadef (14), Scott Beigel (35), Martin Duque Anguiano (14), Nicholas Dworet (17), Aaron Feis (37), Jaime Guttenberg (14), Chris Hixon (49), Luke Hoyer (15), Cara Loughran (14), Gina Montalto (14), Joaquin Oliver (17), Alaina Petty (14), Meadow Pollack (18), Helena Ramsay (17), Alax Schachter (14), Carmen Schentrup (16) and Peter Wang (15).
 In the days following the shooting, the community took several actions in a show of love and support for the victims and their families. 
Never Again MSD and March for Our Lives formed almost immediately after the shooting. The organizations dedicated themselves to ensuring that this tragedy never happened to any other community. Their central leadership group sprung into action and almost immediately organized a march for Mar. 24, 2018. That march broke participation records across the United States. March for Our Lives is still active today, working to pass common sense gun reform policy, such as universal background checks, that works for everyone in America.
A group called Shine MSD released a song, "Shine," in honor of the victims. The two songwriters, Sawyer Garrity and Andrea Pena, and their classmates went on to perform at the March for Our Lives rally and CNN Town Hall, along with other notable venues. Their drama teacher, Melody Herzfeld, received a Tony award for her excellence in theatre education. Since then, Shine MSD has put on a summer program for the Parkland community interested in all forms of art. 
Manuel and Patricia Oliver, Joaquin Oliver's parents, founded Change the Ref in his honor. CTR works to empower students to make important changes in their community and uses urban art to spread their messages. Manuel Oliver travels the country painting and creating art on the street that relates to CTR and Joaquin Oliver's legacy. These "Walls of Demand," as CTR calls them, raise awareness of gun violence. There is a Wall of Demand in Wynwood, demonstrating the close ties between Miami and Parkland.
Orange Ribbons for Jaime was founded in Jaime Guttenberg's honor by her father, Fred Guttenberg. The organization donates to important causes that Jaime Guttenberg supported. This year, the organization will donate to the Broward Humane Society, Jacob's Pillow and the Paley Institute. It also works to pass common sense gun legislation. In March of 2019, the organization worked with United States Senators and Representatives to introduce Jaime's Law. The bill would require background checks for all sales of ammunition in America. 
All of these organizations, along with many others, founded after the shooting reflect the love within the Parkland community and the desire to create positive change after a tragedy. These organizations will continue to work towards change that will benefit not only Parkland residents, but society as a whole.